Back-to-school is almost as busy for product teams as it is for teachers. 
If you're tasked with shipping new features for your edTech products this school year, we have all the user research and design tips you need to make sure you're spending your design and development budgets wisely.
Prioritizing onboarding flows, rostering integrations, and professional learning content will help you improve usability by reducing the number of administrative tasks teachers have at the beginning of the year.
That way, teachers can jump right in to using your product without getting overwhelmed or frustrated.
Here's how to do it.
Prioritize onboarding flows in your edTech products for maximum ROI
As teachers return to school, they spend more time preparing their physical classrooms than learning the ins and outs of a new edTech product or feature.
That's why you should prioritize simple onboarding flows for your teacher persona—especially if your edTech product launches for back-to-school.
Here are a few tactics supported by our recent user research report, How to Give Your Users Better Tools for Back to School. 
Let them skip the tour
We get it. Sometimes products are complicated and a tour of features isn't just warranted—it's actually important for use and engagement.
Still, give users the choice to skip the tour and come back later. This is a more common feature in commercial products that will only benefit your teacher persona. 
In all likelihood, teachers simply won't have time during their first log on to complete a full product tour. 
Plus, forcing a busy user to complete an onboarding task like this can backfire—increasing frustration and making them less likely to integrate your tool into their day-to-day.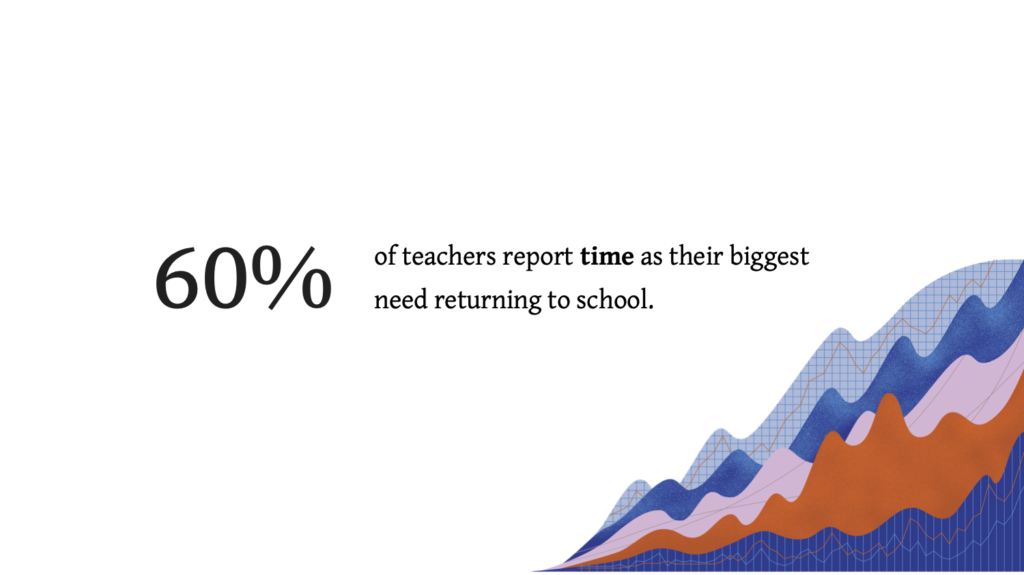 Get set up in a few clicks
Forget training videos, lengthy product tours, and multi-step set-up prompts. Teachers need to log in and jump right into their work.
Let users choose which type of tutorial will help them best at the moment, or whether they'd like a tutorial overview at all.
Simple one-step prompts, like "Do you want to learn more about rostering?" can be a life-saver.
Remember: the easier you make it for teachers to jump right into a user flow, the more likely they are to come back to your product and learn all the ins and outs later.

Just the highlights, please
When users are short on time, it's up to your design team to help them quickly find the three or four features they need to use the product successfully.
Whether you highlight your rostering tool or add point-of-use reminders about key features, point teachers right to the tools they need most.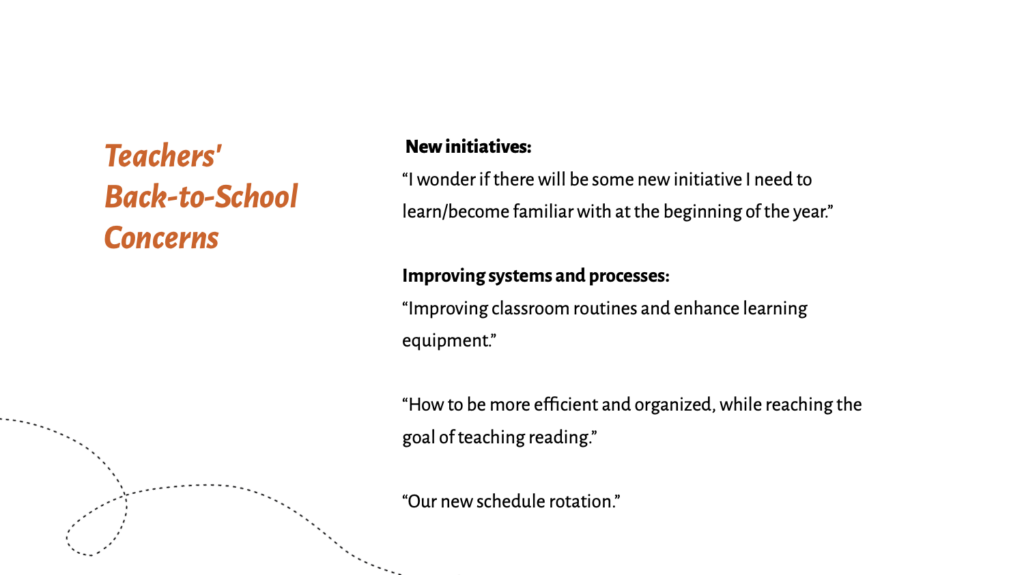 Streamline student log-ins
While this isn't strictly a teacher onboarding task, it's integral to getting an entire classroom up and running in your learning tool.
Helping students get situated in an edTech product can take up a huge amount of classroom time.
Make it easier for teachers by:

Using QR codes for student logins

Adopting password variations by grade band to make logins more accessible, inclusive, and age-appropriate

Using a single sign-on integration for your entire suite of products
edTech products don't need to reinvent the wheel. Opt for integrations, instead.
One of the top ways we see edTech companies churn through their design and development budgets is by trying to reinvent the wheel.
User research is the best way to avoid this pitfall. With a strong foundation in user research, for example, you can start from the baseline assumption that teachers already use a tool that automates their rosters. 
That makes rostering integrations not only important for easing common teacher pain points—but also an invaluable time saver.
Here are two design tips for designing more meaningful integrations with rostering tools:
Embrace OneRoster compliance
OneRoster is a standardized way to structure rostering data. 
This ensures compatibility between your learning tool and the other tools in a school district's system, making it easier for teachers to manage changes to student data.
Meeting this need is a great investment of your UX budget, since it allows teachers to:

Auto populate forms

Sync student data across classrooms

Minimize manual editing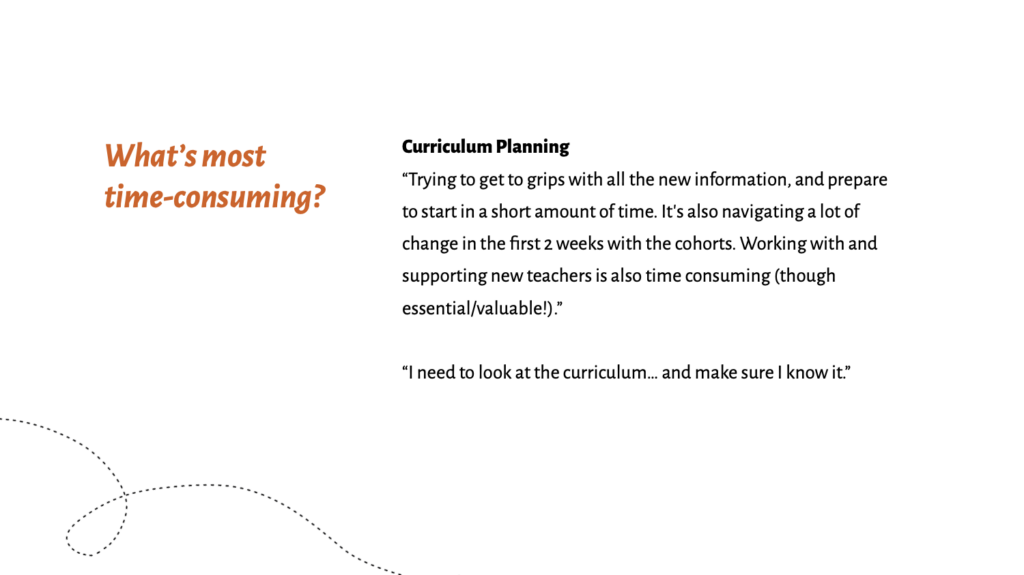 Devote budget to email & gradebook integrations
If you're already OneRoster compliant, the next areas to focus your budget are on email and gradebook integrations for ease-of-use.
Take Operoo, for example. This tool helps schools manage important student data found on "blue cards," or the emergency contact cards that contain guardian contact information and student allergies. 
Having guardian contact information easy to hand is crucial for contacting family members quickly. However, Operoo doesn't have email integration, which means teachers must copy and paste guardian information and go to another application to actually get in touch.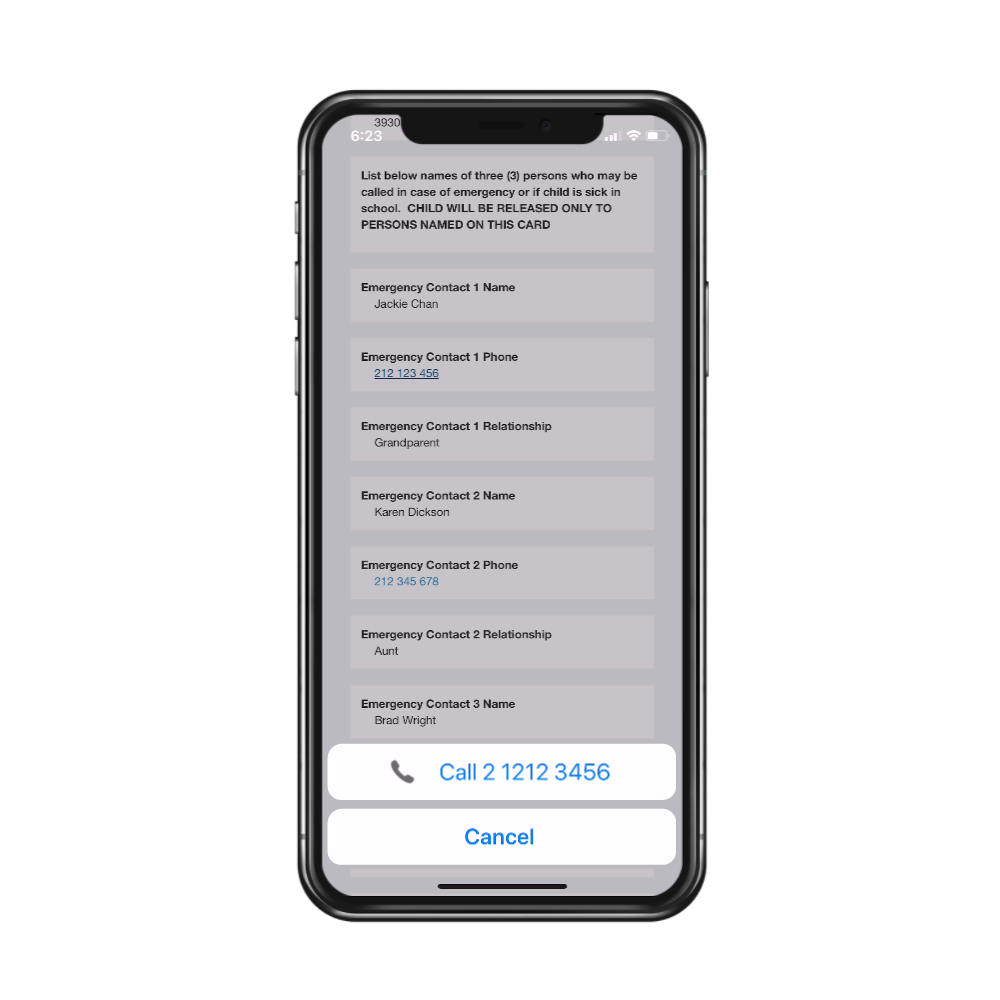 A simple upgrade would make the tool even more helpful for the teacher who use it every day.
Schoology, on the other hand, offers teachers one tool for managing their rosters, gradebook, and learning content. 
Because the data within the tool regularly syncs for the entire school, anyone who needs key information can retrieve it at any time. That's the power of a great integration!
Professional learning works—when it's bite-sized
Even though professional learning is important, it's usually the last thing teachers have time for. Making sure your team understands this is crucial for design decision making.
Once your team understands this constraint, they can organize professional learning content in more effective ways, including:
Short videos optimized for mobile, so teachers can watch videos on their phones

Point-of-use calls to action for professional learning opportunities

Collections of content that can help teachers meet immediate goals
While teachers don't necessarily have time to seek professional learning content out, they're more likely to use it if you put it within reach—in a format that works best for them.
Understanding both teacher needs and edTech buying cycles can help you prioritize features more effectively throughout product development.The more you base your decision making on user research, the easier it'll be to ensure that teachers can use your product quickly—even during the busiest times of the year.
Looking for user research to improve your edTech product features and boost usability? Check out our most recent findings—and get expert recommendations—for free.