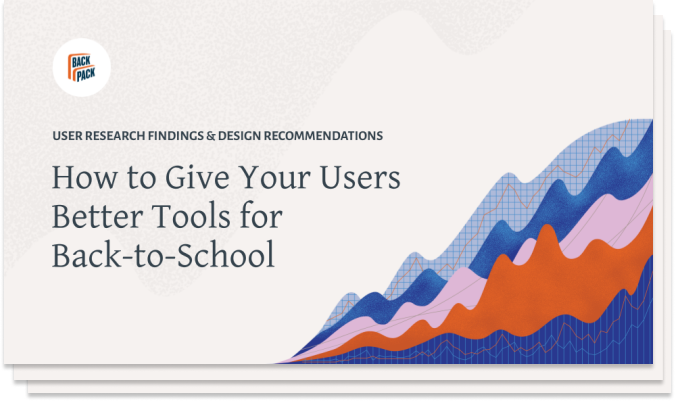 Is your edTech product easy to use during the busiest time of year?
Year after year, we see edTech companies set product or feature launch dates for the fall.
But user research—and the edTech buying cycle—shows this isn't the best move for you or your users.
Teachers are busy and overwhelmed once a new school year begins.

They haven't bought in to new edTech products purchased by their school or district administrator.

They don't have time to complete complicated product trainings—making it harder for your product to see meaningful engagement.
Getting a strong ROI for new features and new edTech products is crucial to business success. 
So where do you invest your design and development budget to see the biggest returns—and build the best learning tool for your users?
Teacher persona research will help you prioritize your MVP for fall—and beyond
Backpack Interactive's Teacher Council was designed to give you practical insights into the challenges teachers face every day.
Thanks to the input of our council, we're able to share professional user research that reflects the needs, pain points, and goals of the teachers who use your edTech products.
Download your user research report and design recommendations
Our latest Teacher Council findings will help you foster team discussion, align on your feature priorities, and create better tools for busy teachers.
You'll get:
Validated user pain points about using edTech products at the beginning of the school year

8 pages of first-person insights from the teachers on our Teacher Council you can use to anchor your design decisions

10 tactical take-aways you can apply to your own products ASAP
To download this resource, please enter your email and information.
"*" indicates required fields