01

Overview

02

Supporting the Mission

03

A Unified History

04

Taking History Into the Future
WNET THIRTEEN
Mission US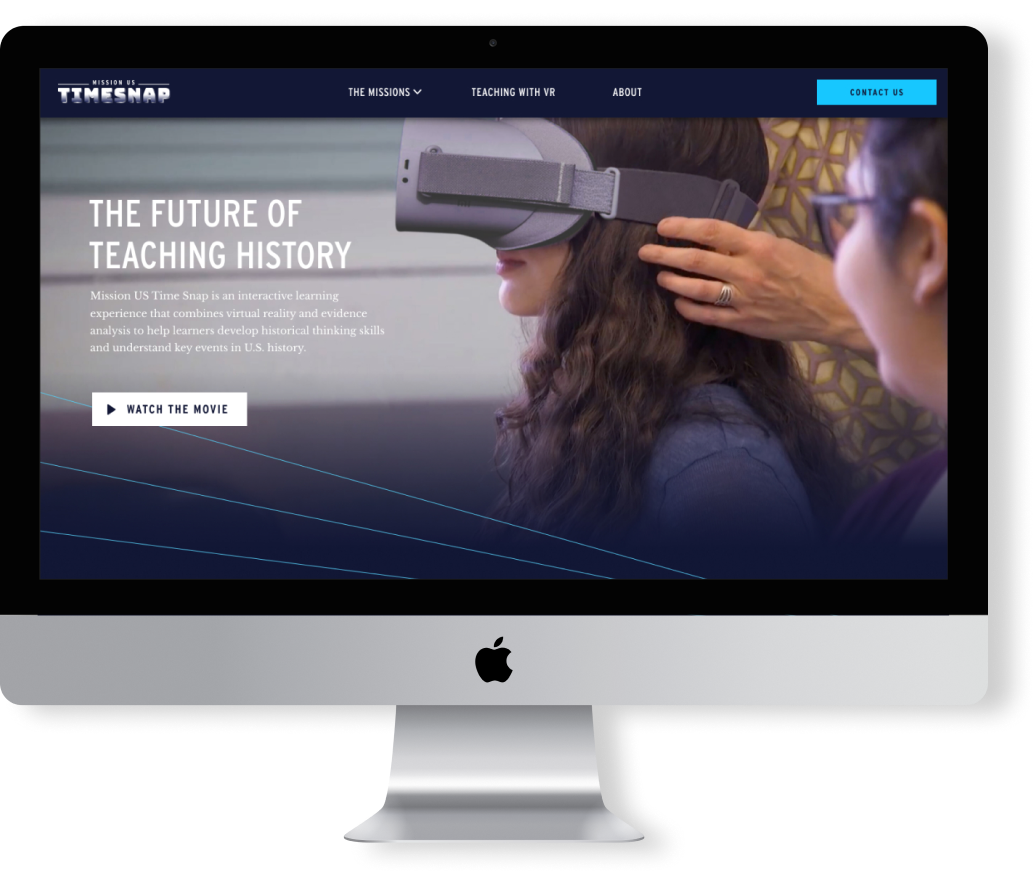 01
Recently, WNET Thirteen approached Backpack to redesign the online framework around their award-winning educational games and materials – Mission US. The experience, created years prior by WNET, transports students to key moments in American history via choose-your-own-adventure scenarios from the perspective of everyday people.
While the games themselves have been heralded throughout the teaching community as engaging ways to directly experience history, the website supporting the games lacked the same structure – and that's where we were thrilled to enter the story.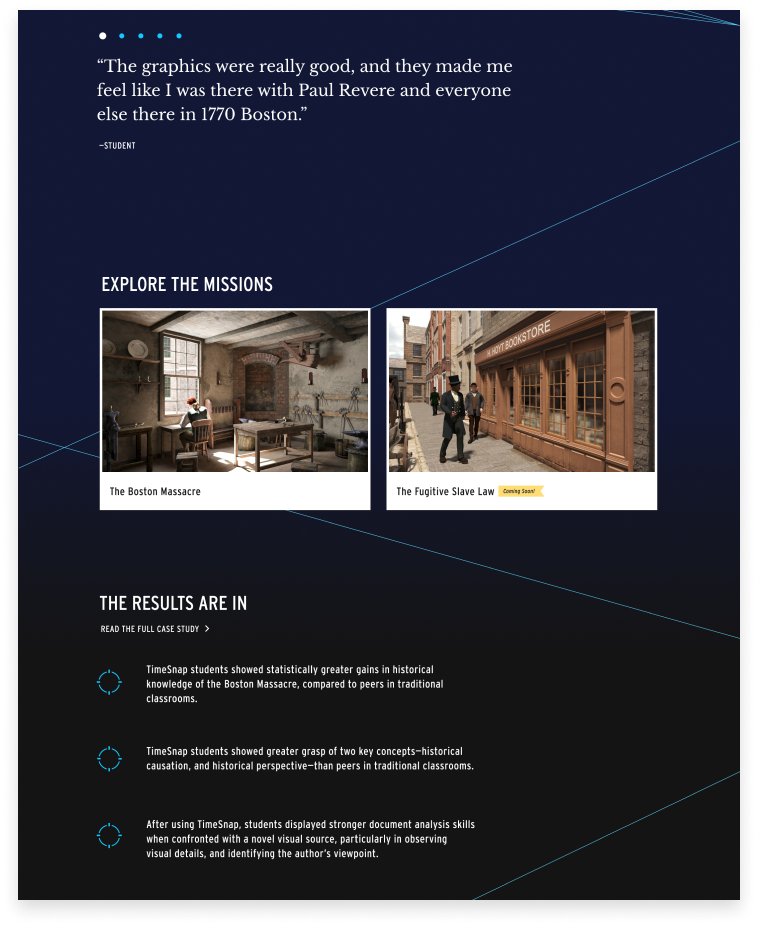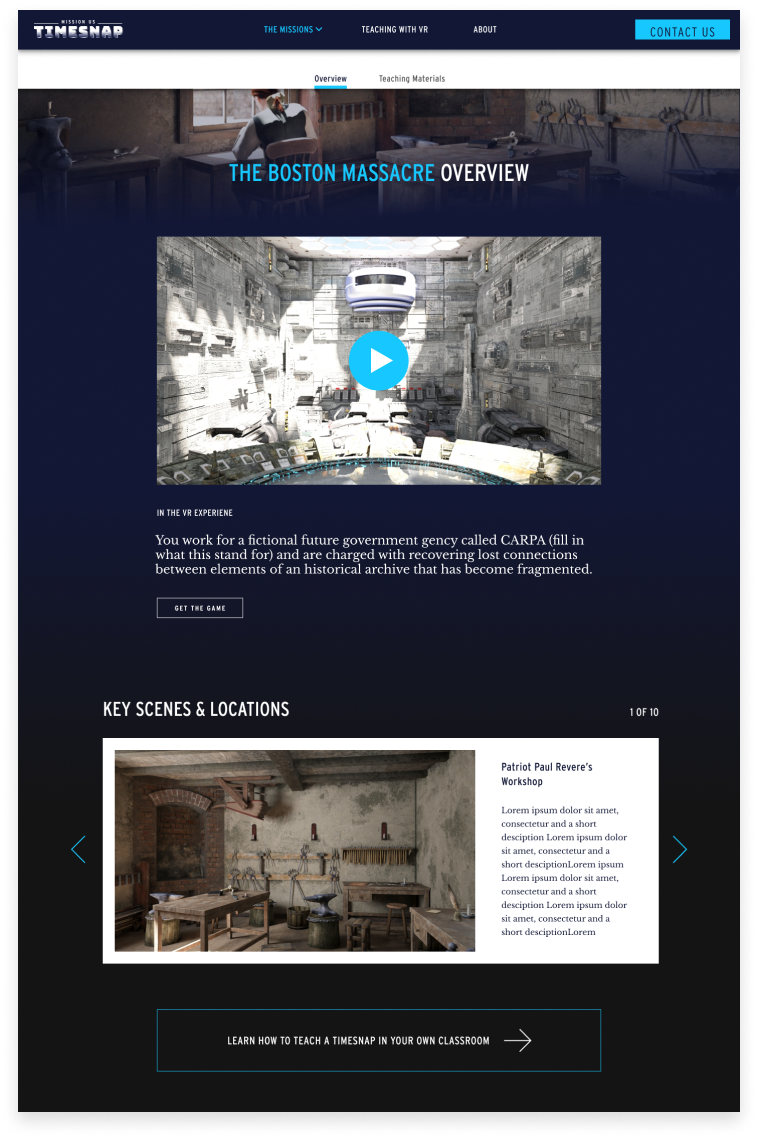 02
02
Supporting the Mission
Backpack's mission was to support already-stellar games with an equally strong user experience and user interface. To that end, we:
Built a prototype UI for a new website that integrated the games and supplemental material into any easy-to-access scaffolding.
Ran a series of user tests on the wireframe with teachers, refining the experience as it was developed.
Updated the Mission US logo with a clean redesign to fit the games' evolving aesthetic.
Our biggest task, however, lay in building a complete experience for students and teachers by integrating all of the historical framework around the teaching materials and games.
03
Mission US isn't just a collection of games – it's a comprehensive learning tool, drawing directly from historical sources and offering supplemental classroom resources. During our user tests, we found that some educators didn't know about the additional resources, so we built the website to draw attention to all facets of the Mission US experience:
Adding a download link for all classroom materials, and embedding printable activities and lessons onto the site.
Organizing and categorizing primary sources, historical background, overview info, and classroom resources in an easy-to-navigate section of the site.
Pulled from the pre-existing games' look and feel for all parts of the user interface.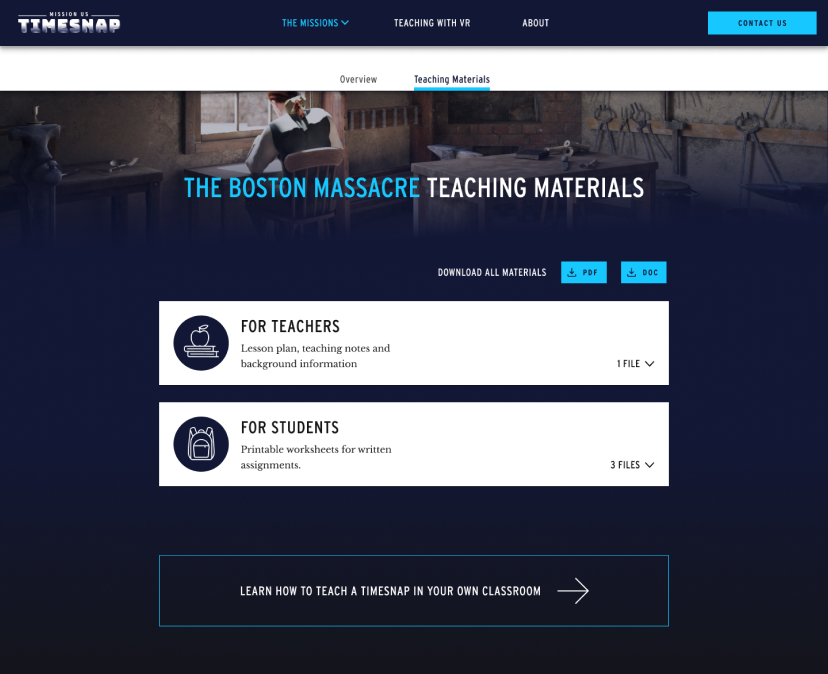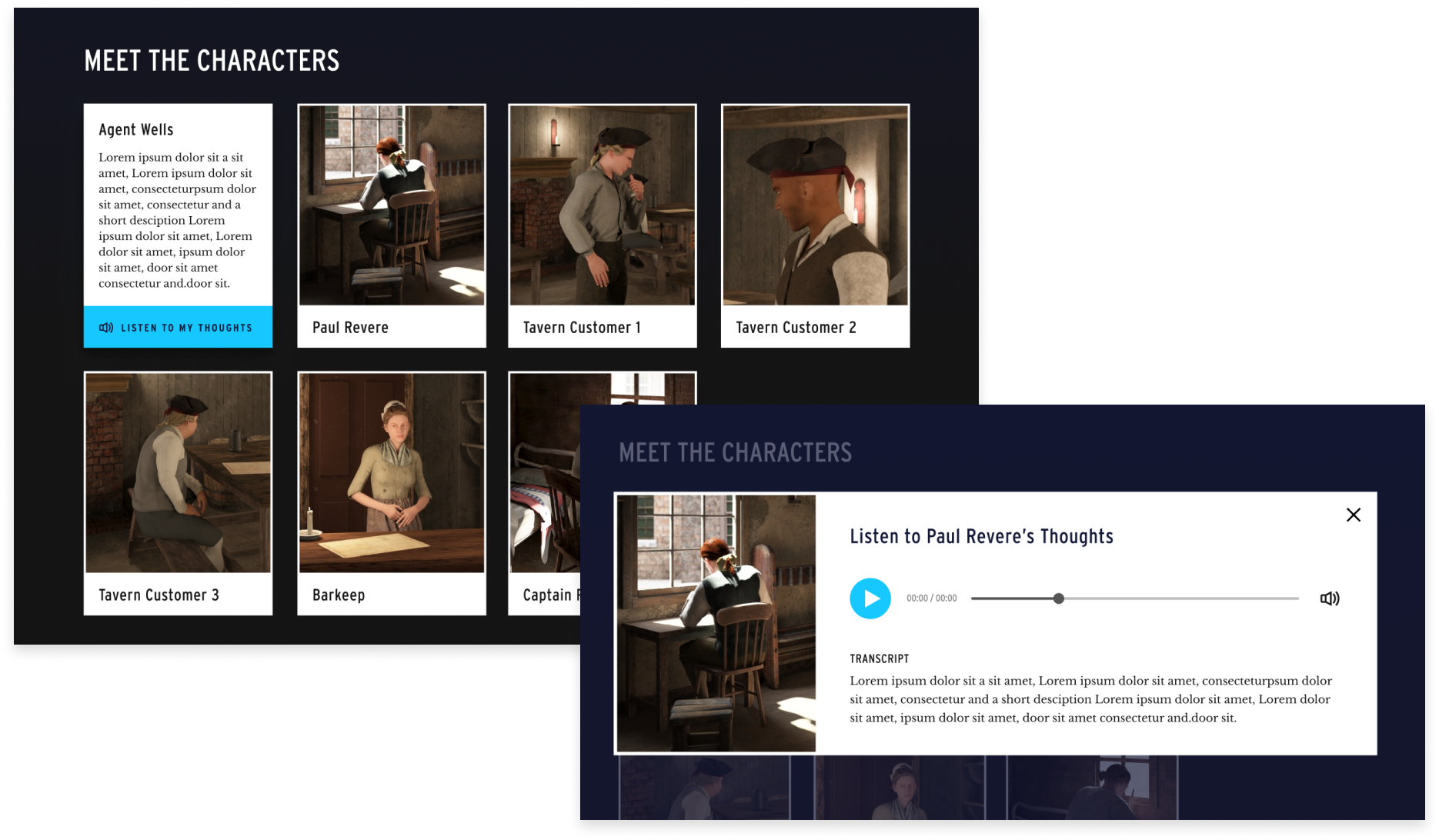 04
04
Taking History Into the Future
Our joint partnership with WNET Thirteen has only just begun: we're continuing our relationship with the nonprofit this year with the development of TimeSnap, a VR experience that will place students at historical events like the Boston Tea Party.
This furthers Backpack's continued mission to design edTech products to support not just educators and students, but the nonprofits creating innovative new ways to learn. We can't wait to show you what we're working on next.