01

Overview

02

Building a kid-friendly NASA

03

Earning your credentials

04

By the Numbers

05

The tech behind the mission
LEGO & SCHOLASTIC
Passport to Mars
Webby
W3 Awards
Gold for Education
Web Awards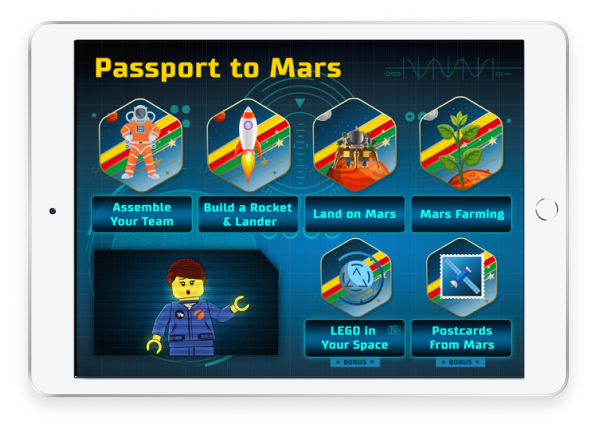 01
For the 50th anniversary of the Lunar Landing, Lego and Scholastic approached Backpack for an interactive edTech game that would foster curiosity in kids ages 7-10. In response, we brought in our team of designers, coders, and rocket ship builders to create an educational experience that would take these enterprising young adventurers on a journey to Mars.
Backpack conceived, storyboarded, and designed a series of web-based games that lead students through exciting tasks needed to complete a mission to Mars. From choosing their crew and building a rocket, to landing on the surface of the red planet and growing a sustainable farm, the kids were put in the cockpit of a space adventure. We also gave our jr. astronauts the option to send customized postcards back home, and use augmented reality technology to view their Lego models in space.
Here's how we achieved liftoff!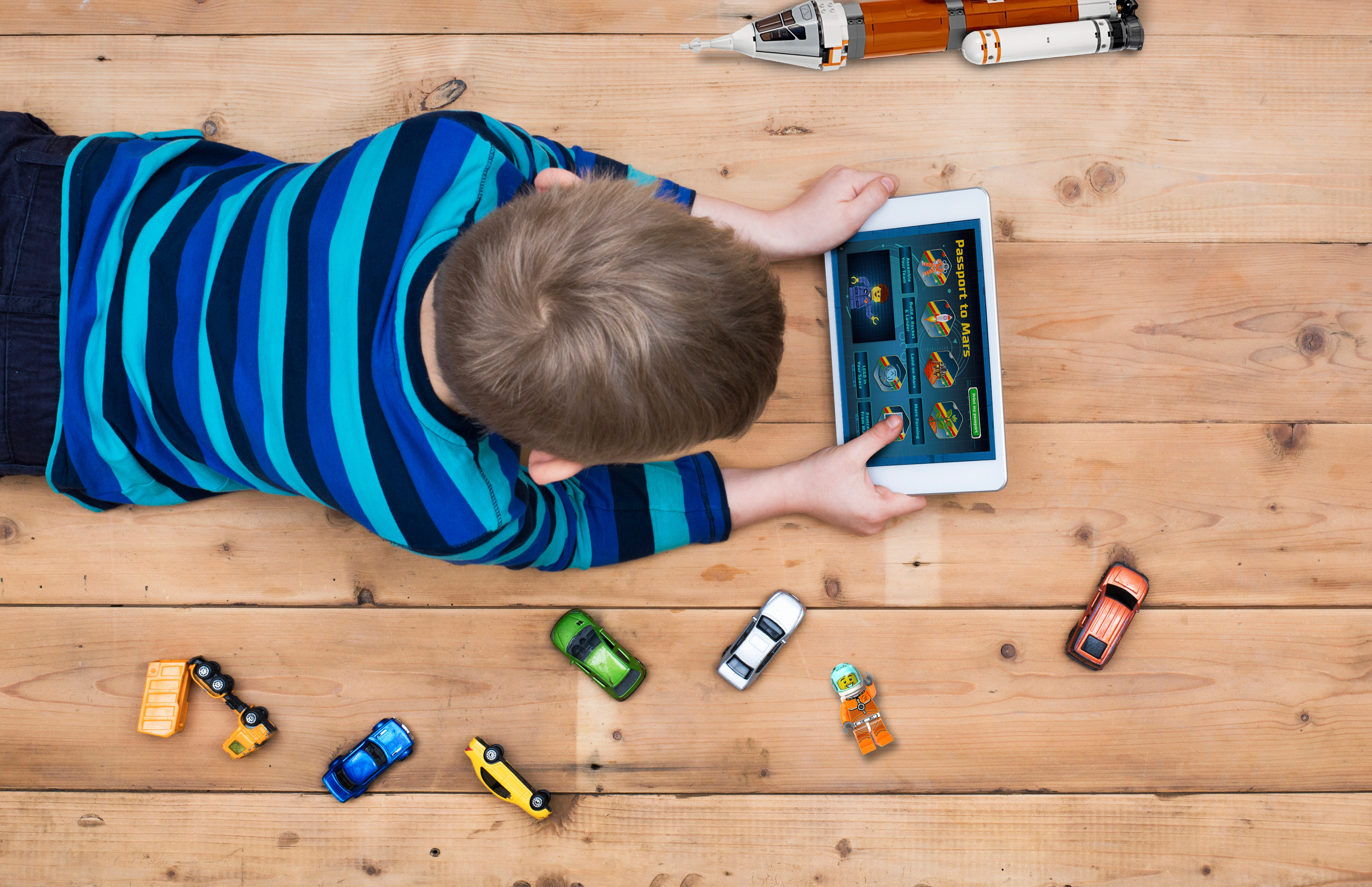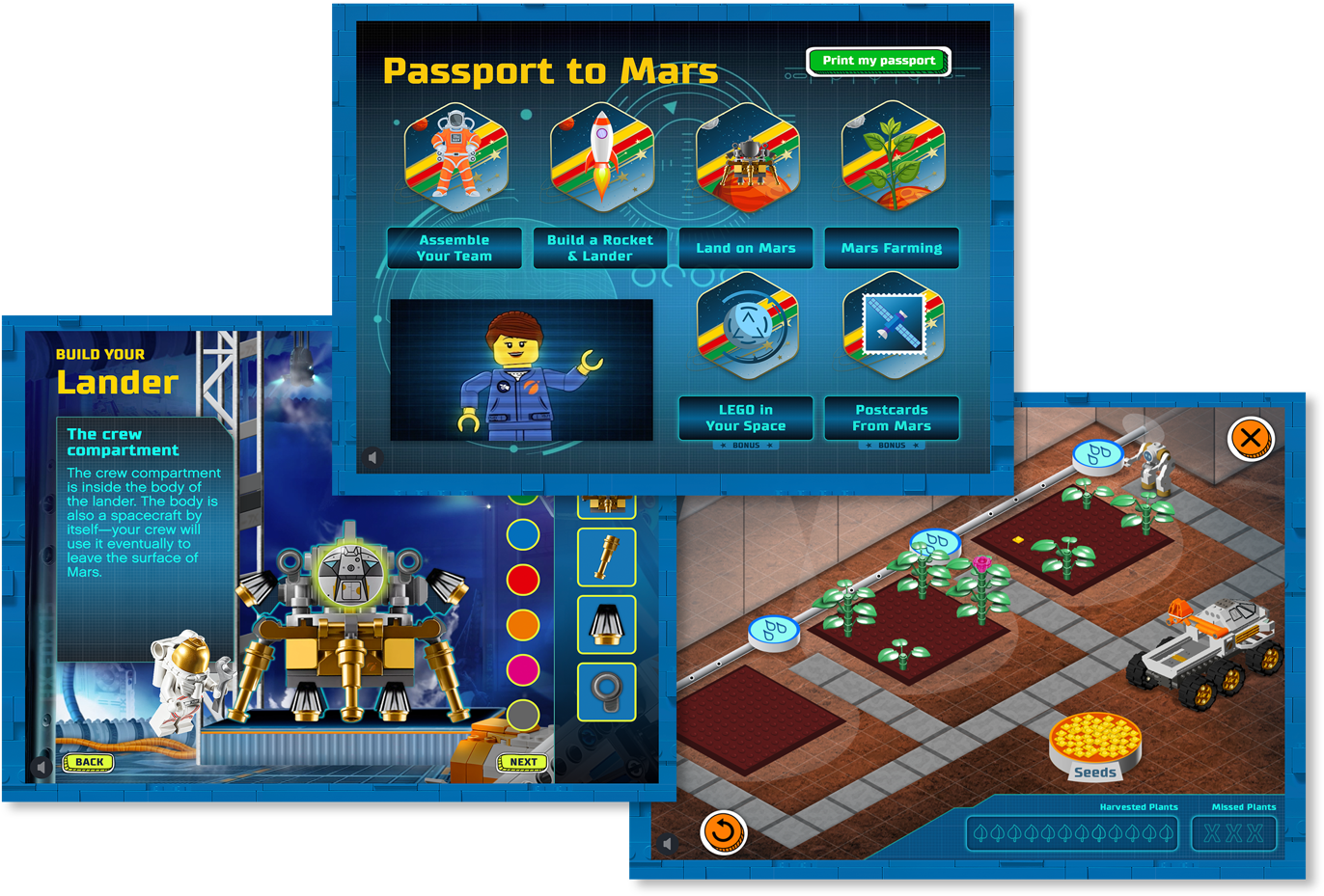 02
02
Building a kid-friendly NASA
With only six weeks to build the Passport to Space, Backpack storyboarded and outlined a series of age-appropriate learning games that built on a larger story and tied into the Lego Lunar Landing collection of toys. From there, we brought in our expert science writer to pen the educational aspect of each game, while our design team studied professional concepts for space hangars and semi-realistic films like The Martian.
We ran the initial builds of the games by children in the target age-range, using their feedback to refine and simplify the experience.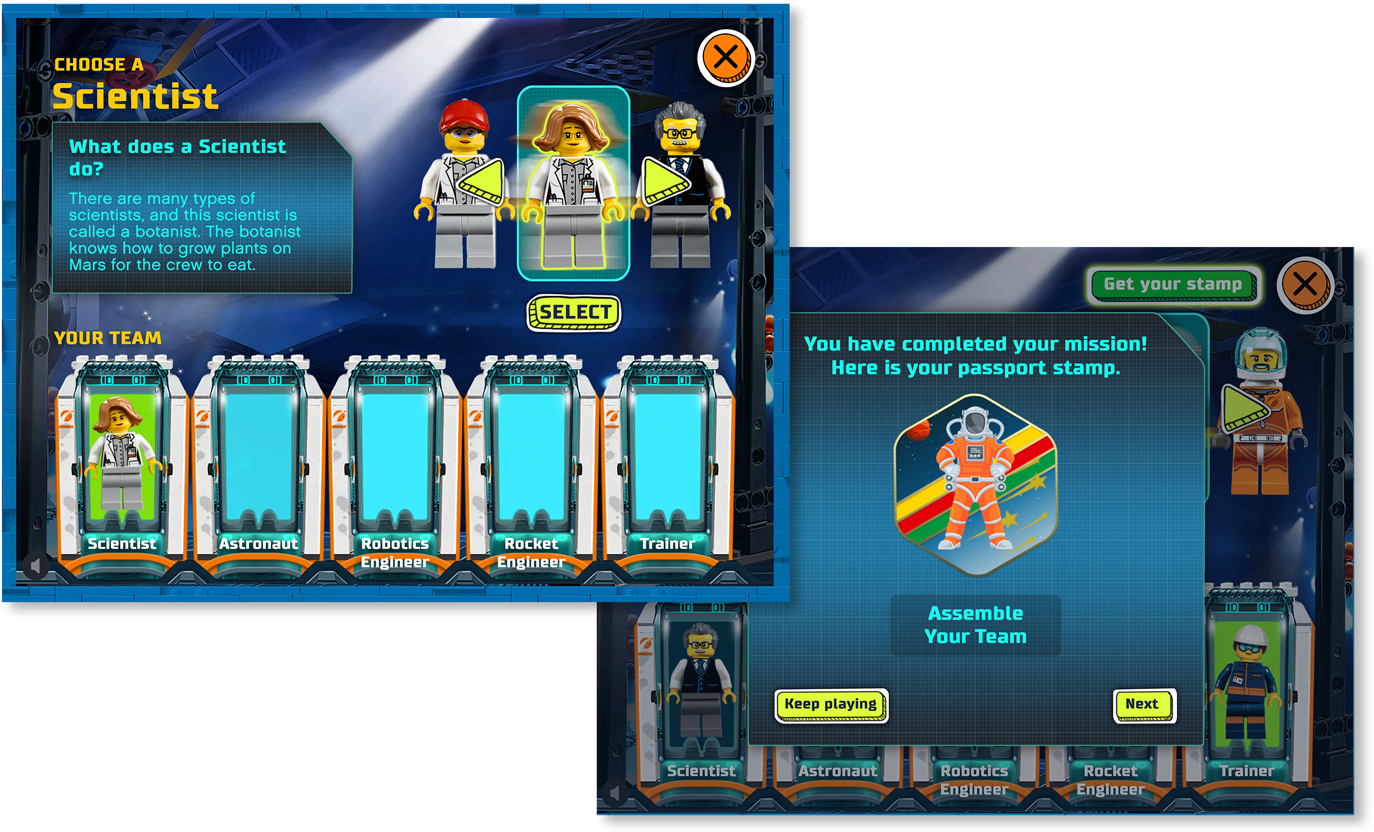 03
03
Earning your credentials
Our young learners are incentivized to play by earning badges, called Passport Stamps, receiving one for each completed task. Once they complete all the activities, they can print an official passport certifying that they're ready for space travel.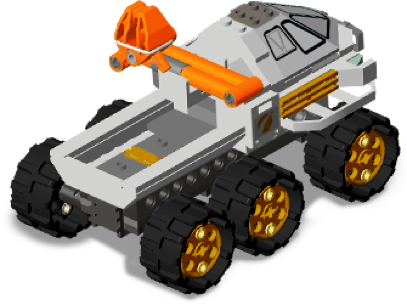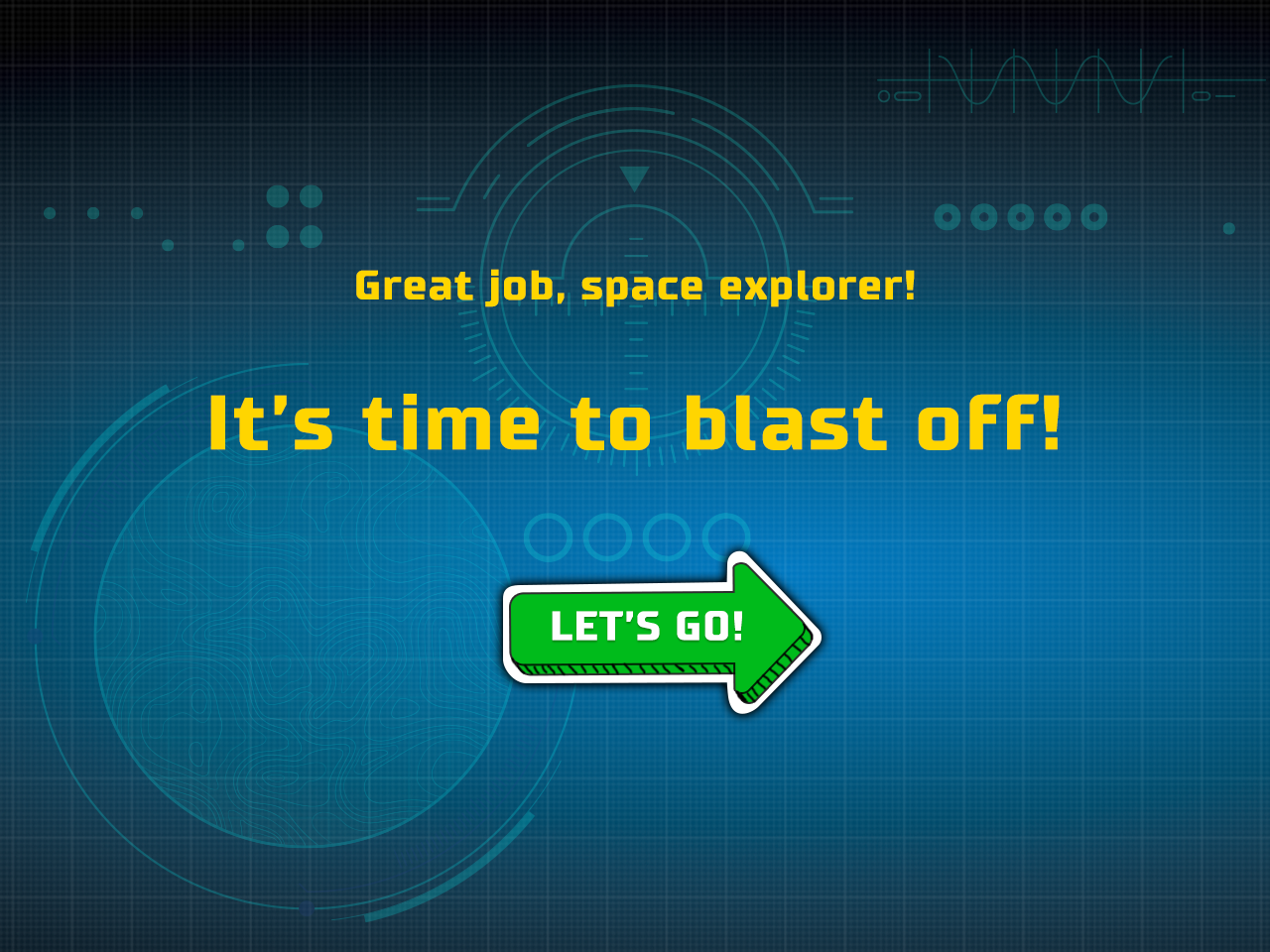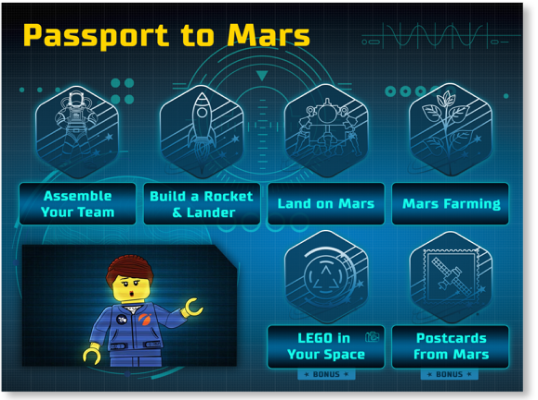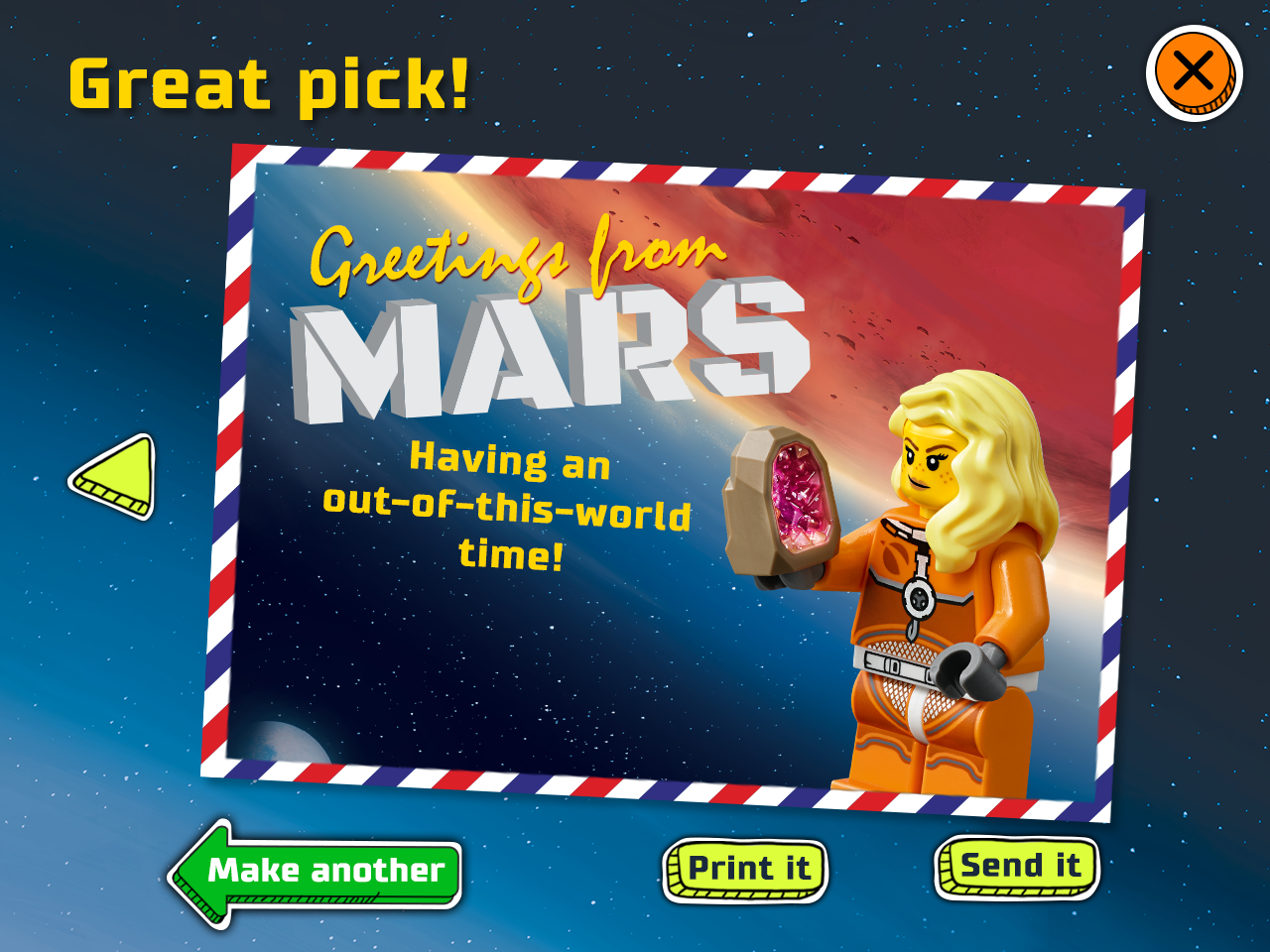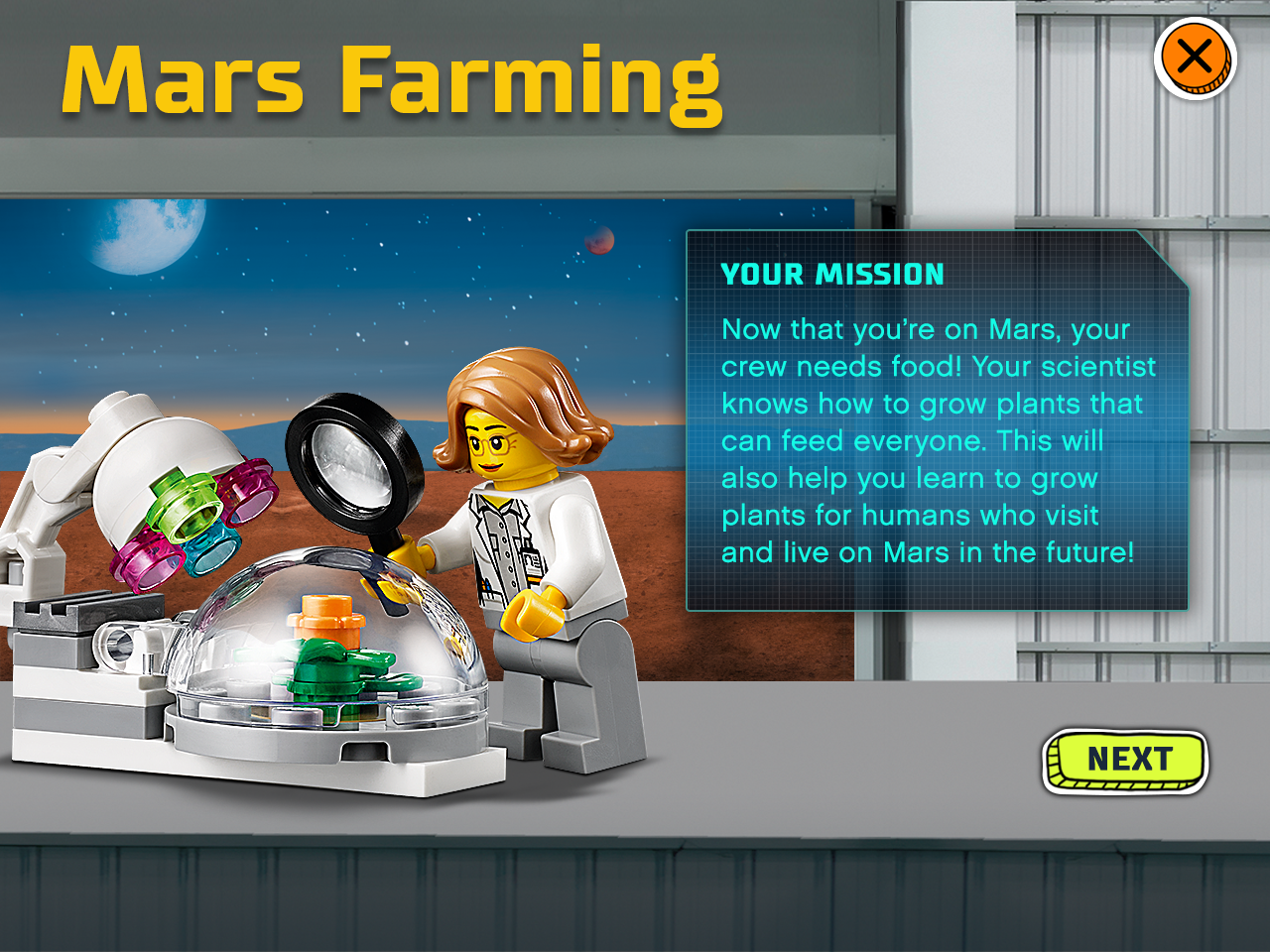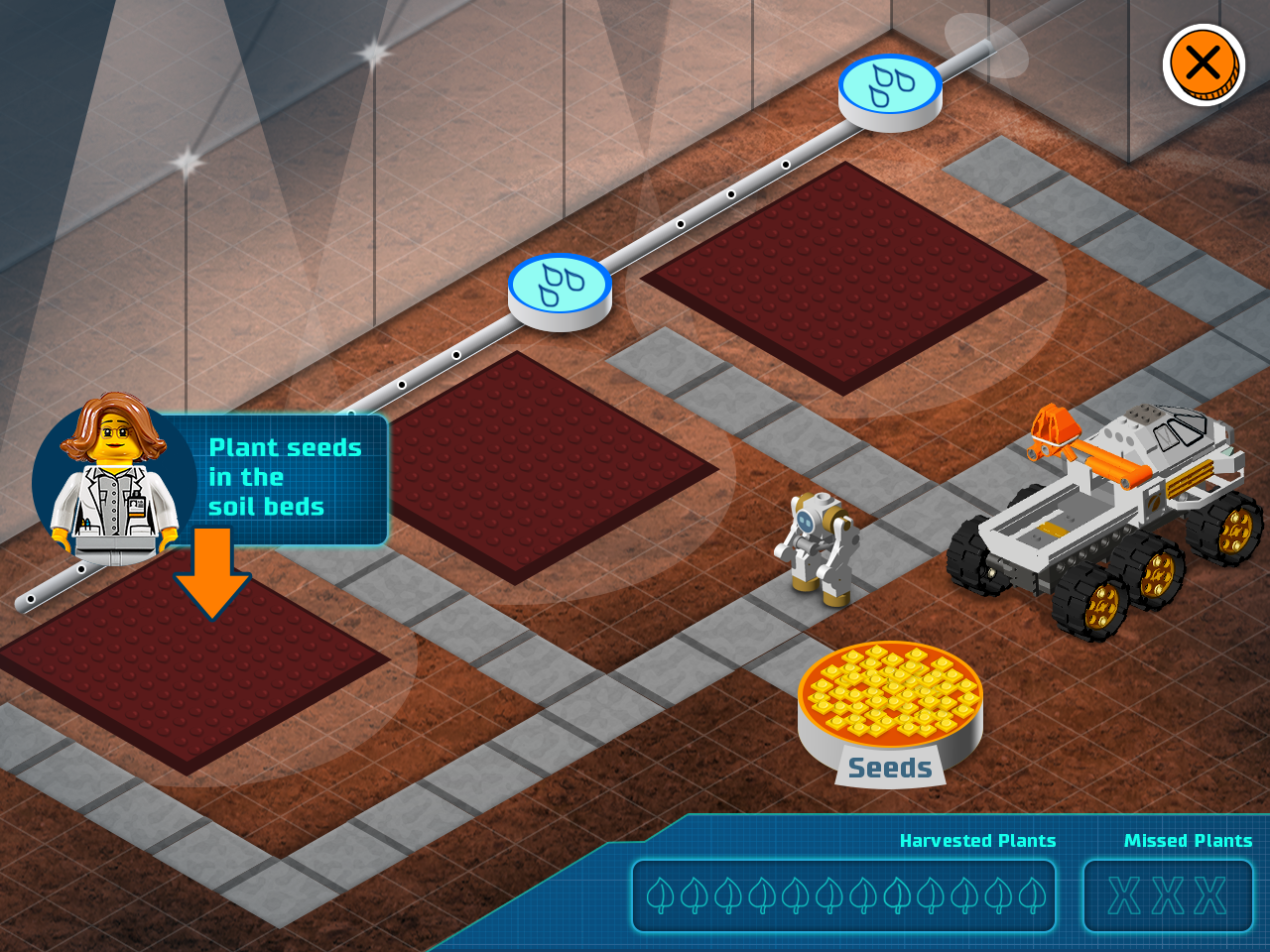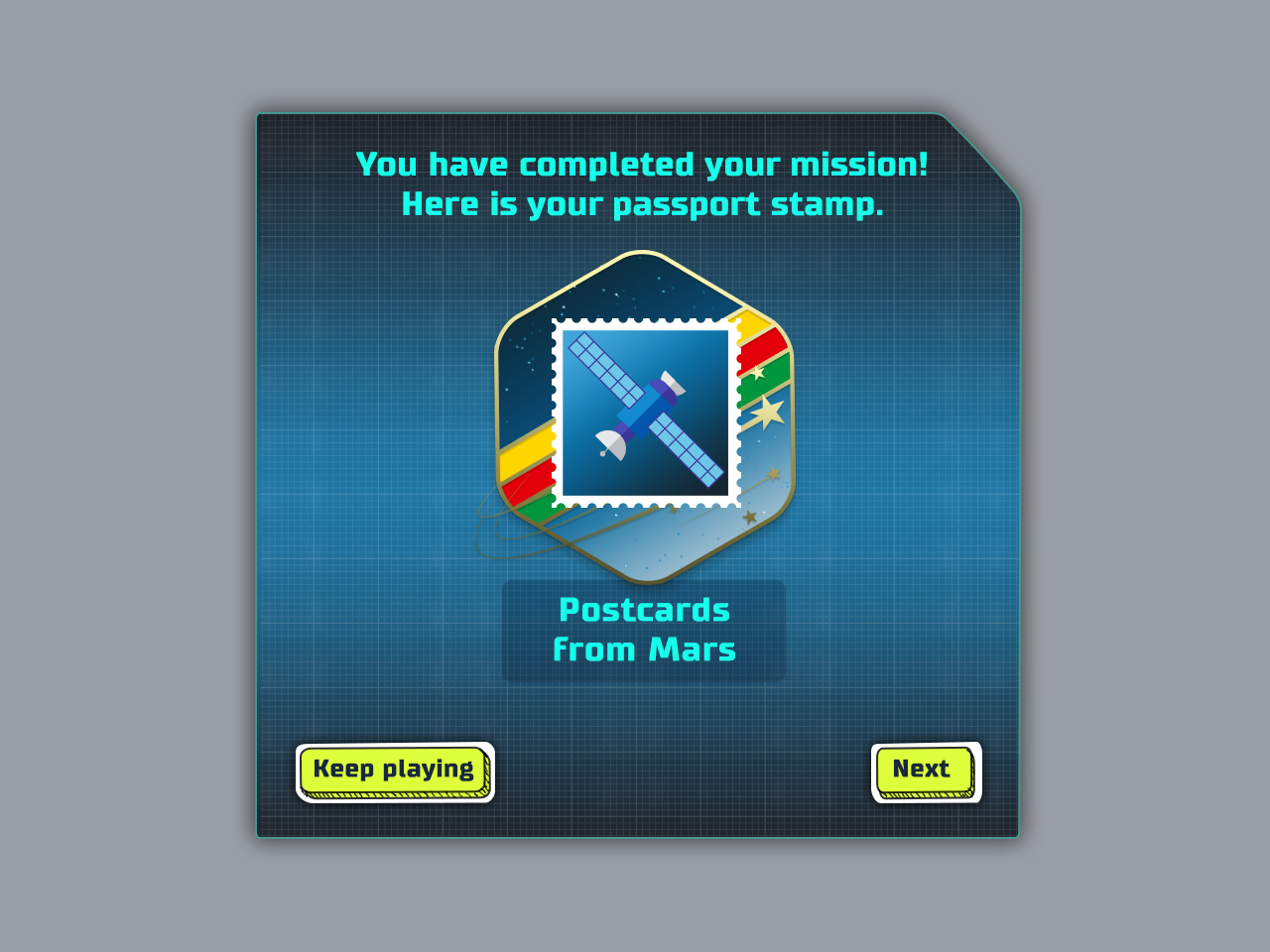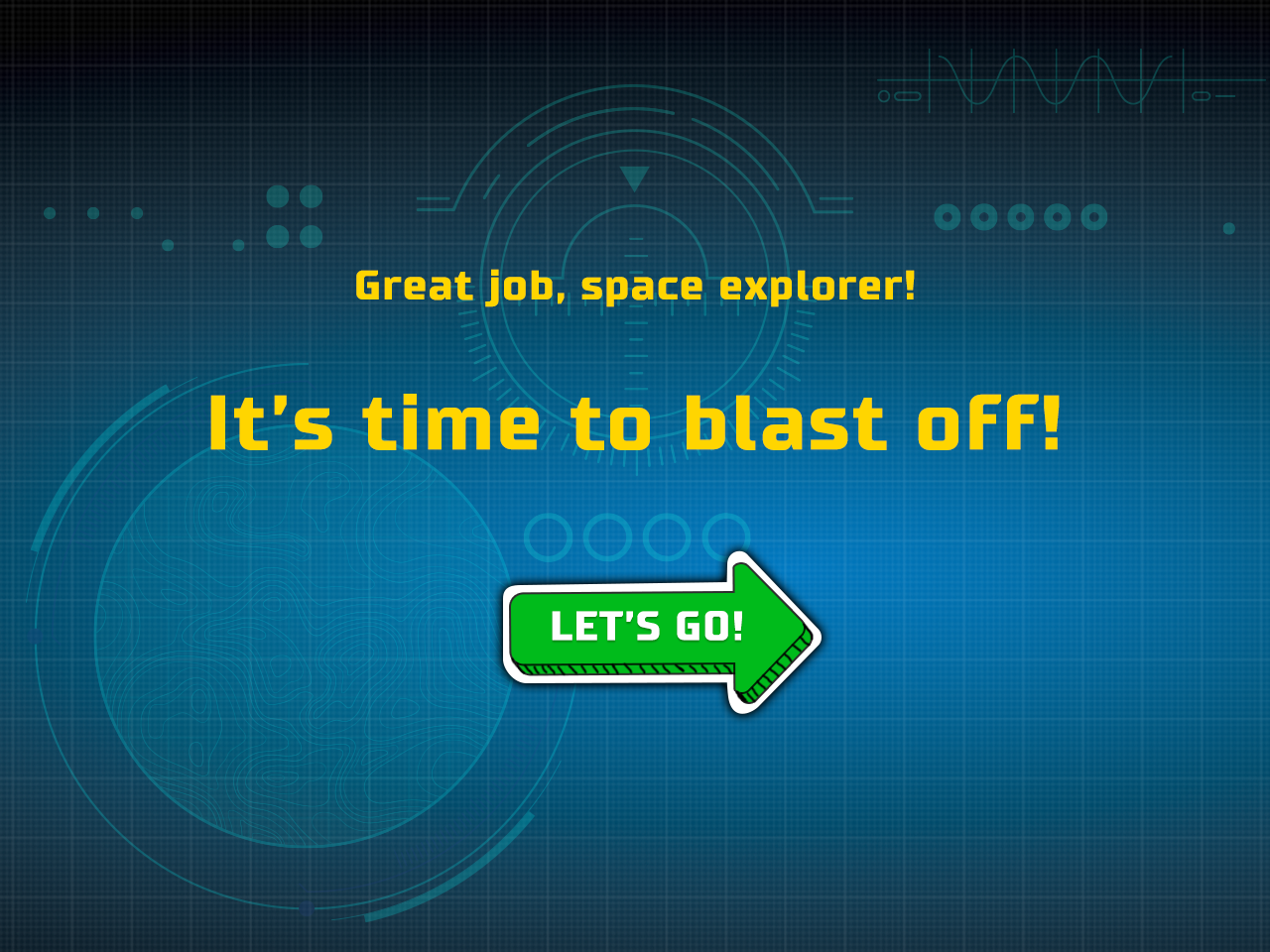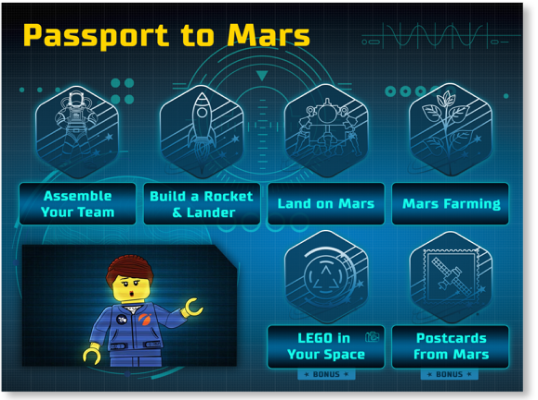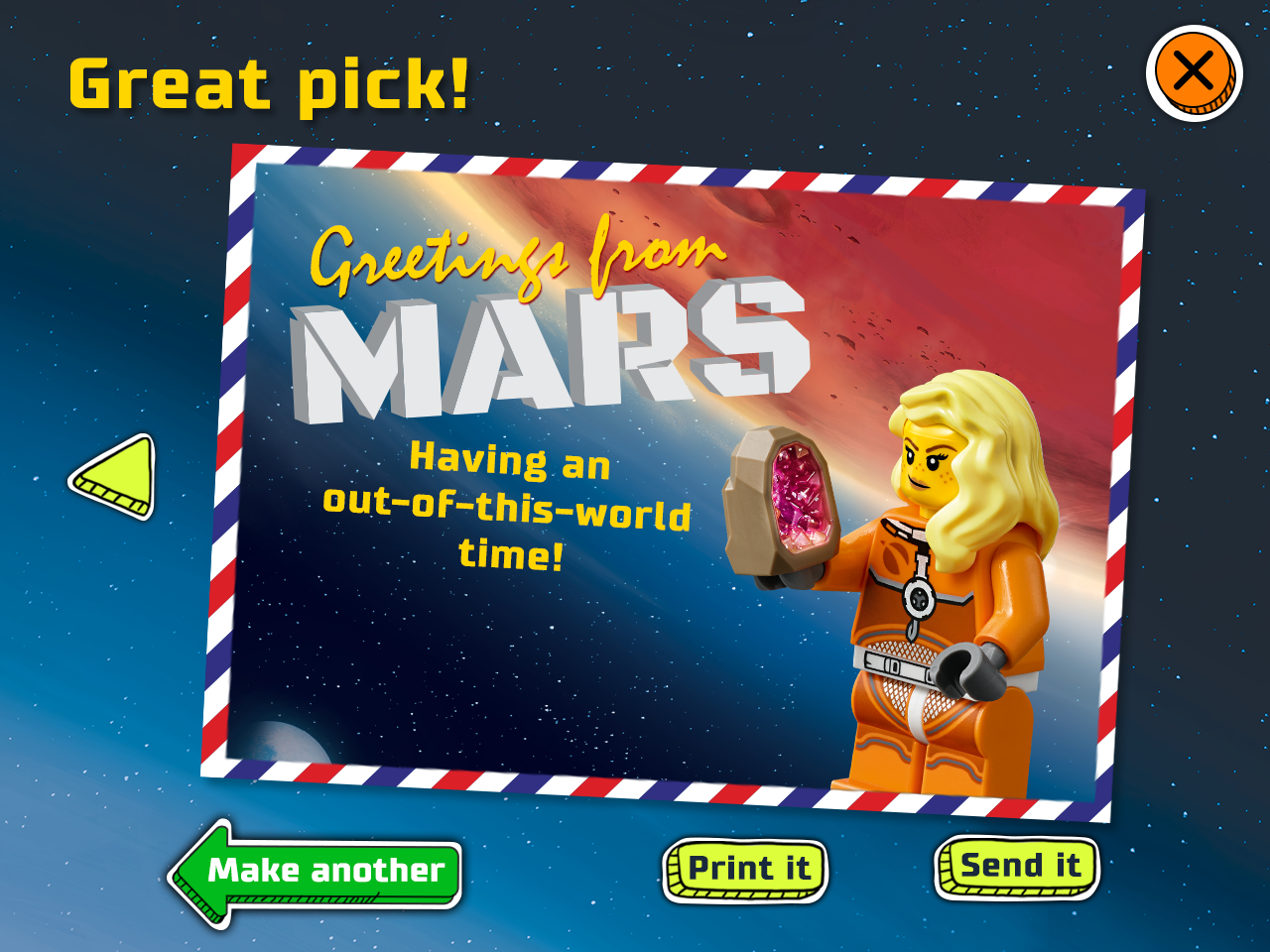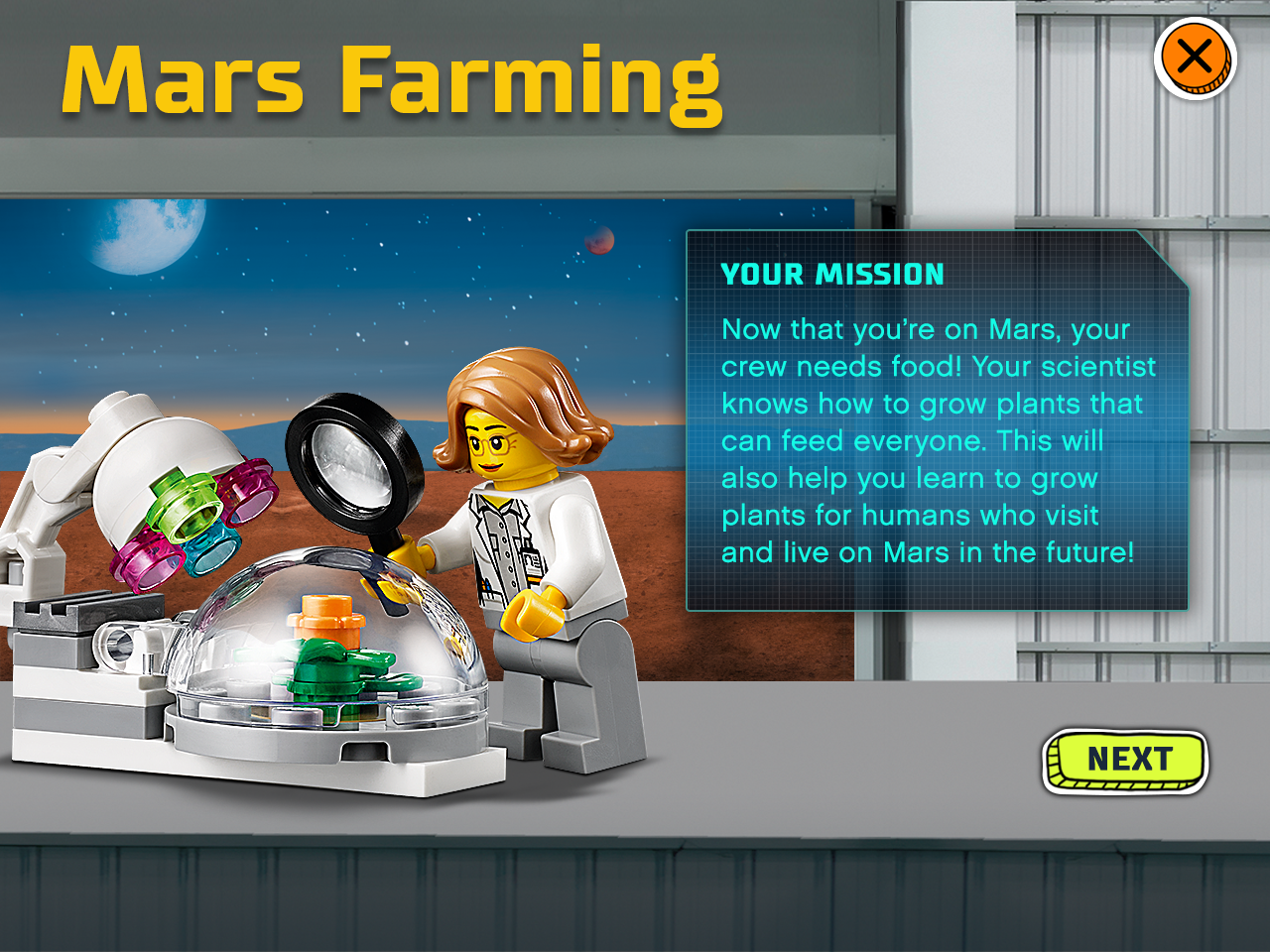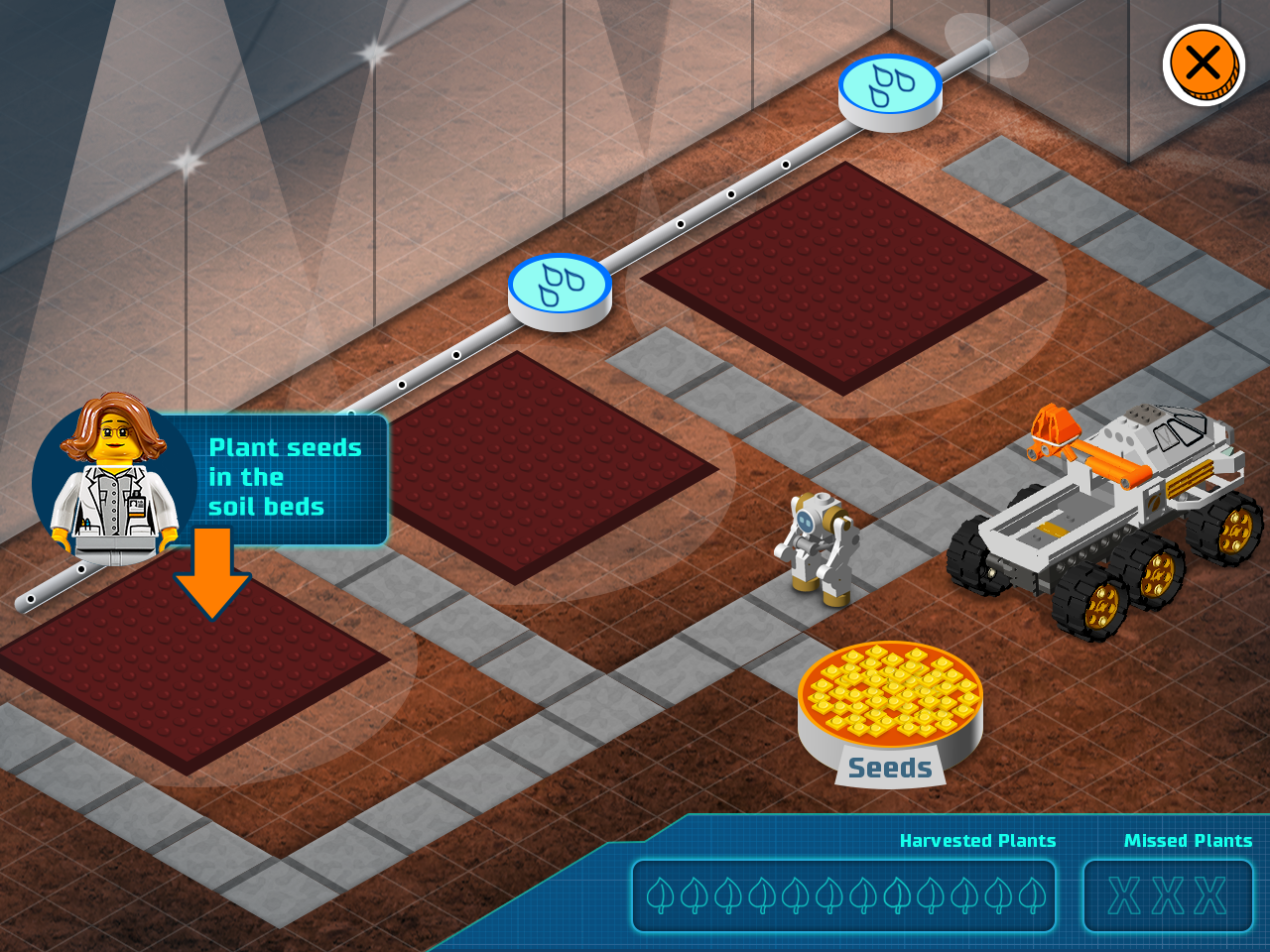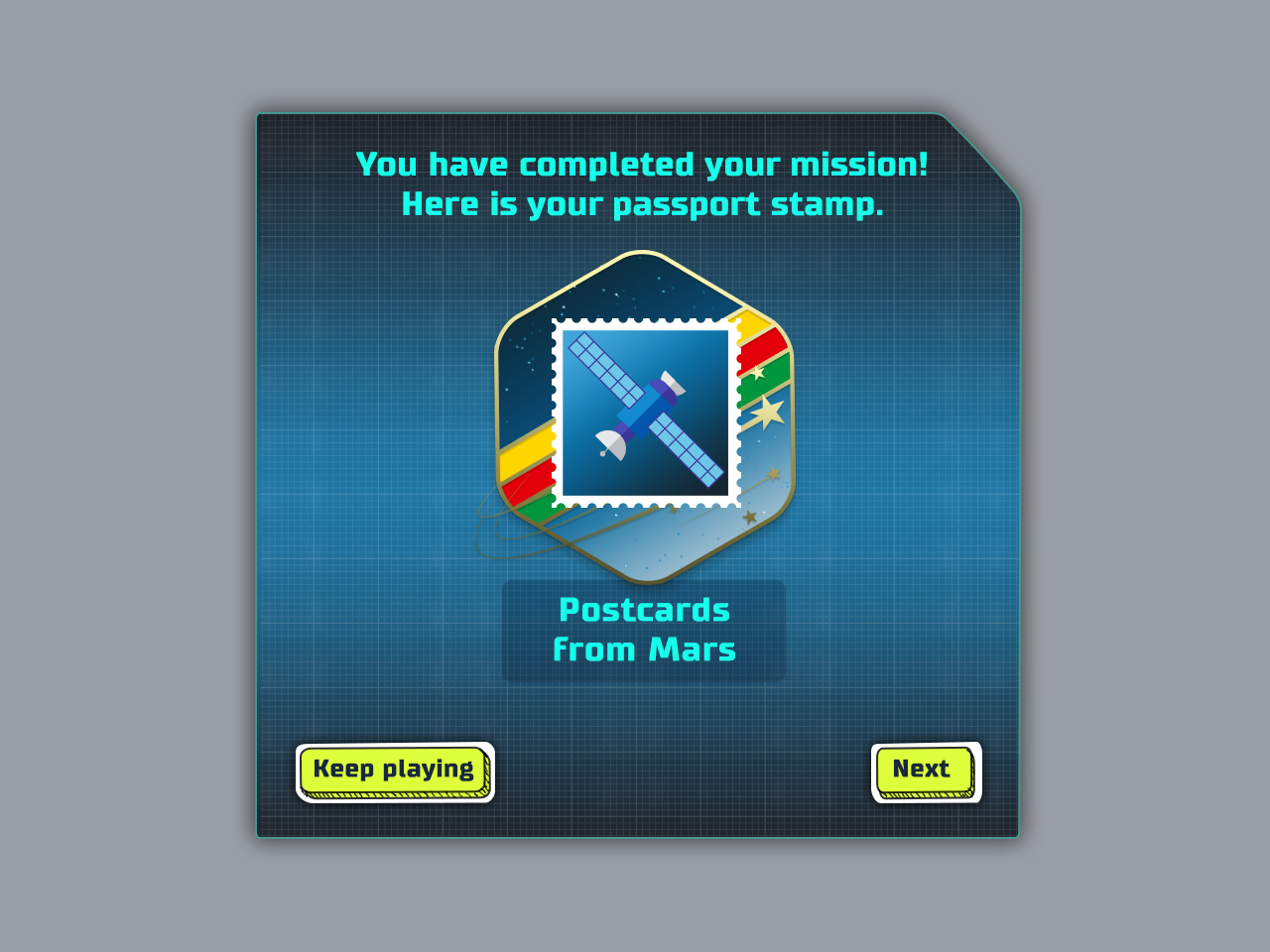 04
Passport to Mars had a 76%completion rate.
Students demonstrated an 83% increase in knowledge of space before and after playing four interactive modules, based on pre- and post-assessment 81% of students reported they thought space was very cool after playing the four interactive modules 66% of students reported they would want to travel to Mars after playing the four interactive modules.
05
05
The tech behind the mission
Tackling the scope of this project in such a tight timeline required us to approach problems in unique ways. Our CG animator created the AR components of the game in Maya, and then we coded and built the UX design of the game in a way that could be accessed from your phone browser – a complex challenge that involved both our design and development teams working in close collaboration.
The customized postcard section of the experience also showcased our ability to adapt on the fly. Because building a full-customization process would have taken longer than our time constraints allowed, we developed a tech workaround – building over 70 specific postcards in Adobe Photoshop that could be pulled from a client-side array, depending on what options the kids chose.
We couldn't have pulled it all off without the talented engineering team at Atomic.