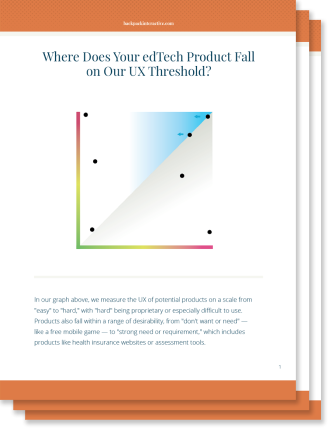 When developing an edTech product, it's important to determine how to push your product to be both easy-to-use and in demand. Investing in UX will make the leap from a good product to a great product. 
Download this toolkit to help you learn:
Where your product falls on the UX threshold
Simple tips for improving common UX challenges
How to change your mindset from "improving" UX to aiming for greatness
To download this resource, please enter your email and information.
"*" indicates required fields