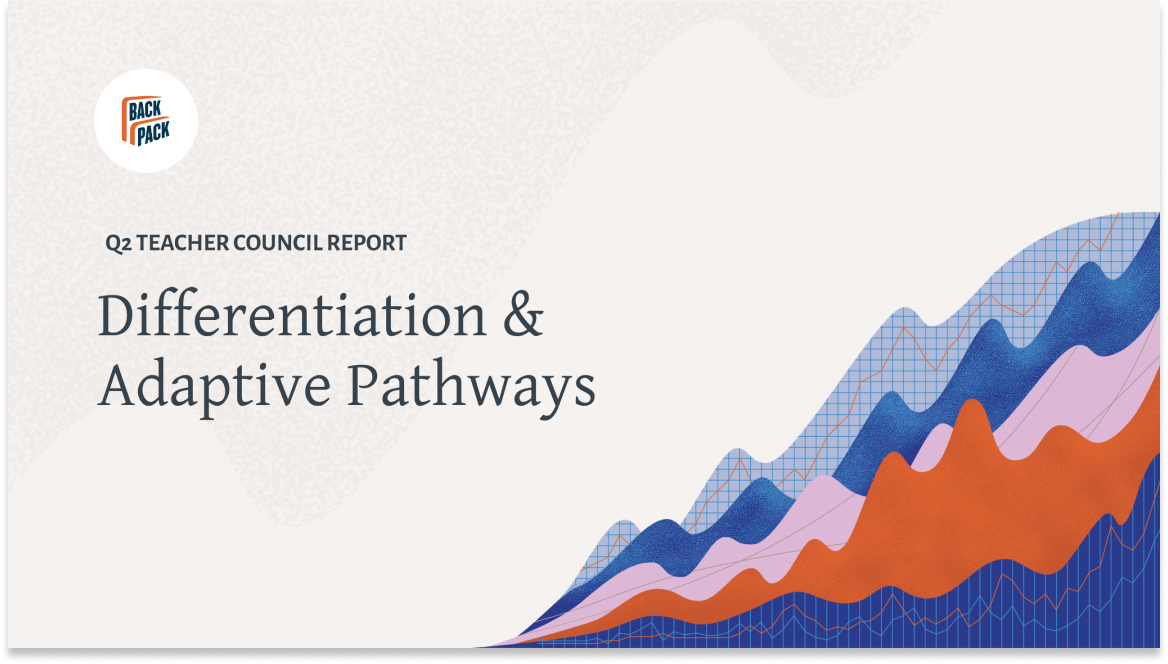 Are your adaptive edTech tools missing the mark?
In an ideal world, adaptive edTech products provide students with personalized support based on their needs and input.
These learning tools help teachers work more efficiently in the classroom and address learning gaps.
But edTech products are falling short.
X They don't anticipate a wide range of learning gaps.
X They don't offer teachers enough customization.
X They don't provide enough context for student answers, making data less helpful.
You already know you want to build more effective edTech tools. So where do you start?
User research is the key to better adaptive tech
Backpack Interactive's Teacher Council was designed to give you practical insights into the challenges teachers face every day.
Empowering you to make more informed product strategy, insights from our Teacher Council lay the foundation for your own user research.
Download your free report on adaptive learning tools
Our latest Teacher Council findings offer everything you need to design incredible adaptive features in your own edTech tool and align your stakeholders on the right path forward.
You'll get:
2 research-backed personas
65 pages of first-person insights from the teachers on our Teacher Council, including validated user pain points around adaptive edTech tools
1 mini competitive audit
10 tactical take-aways you can apply to your own products ASAP
To download this resource, please enter your email and information.
"*" indicates required fields