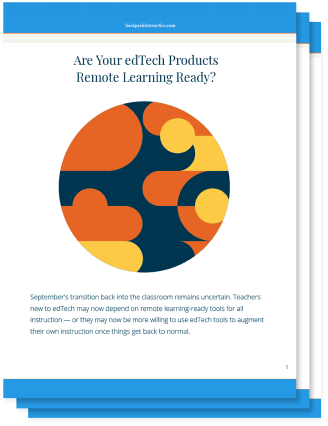 Are your products remote learning ready?
It's about more than designing learning tools kids can use on their own.
It's about helping teachers and students maximize their time together—even if they're not sharing a classroom.
In this toolkit, you'll learn which features:
Promote SEL growth and collaboration from afar
Embed learning interactions with instructional tools
Give students agency and provide meaningful challenges
Provide just-in-time professional learning for teachers working remotely
To download this resource, please enter your email and information.
"*" indicates required fields