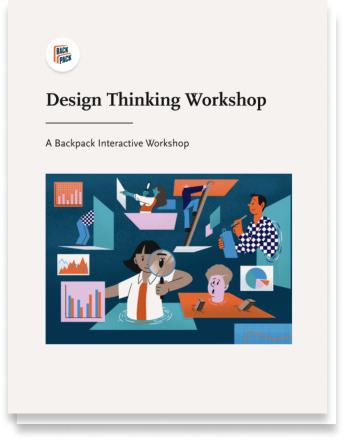 Download our Design Thinking Workshop!
Uncover innovative solutions to persistent user challenges or align on a new direction with a design thinking workshop!
In this downloadable guide, you'll learn:
Why design thinking workshops help with creative problem solving
How to facilitate a top-notch workshop
Which stakeholders you should invite – and how to prepare them
Whether you're a workshop facilitator extraordinaire or new to design thinking, our comprehensive guide to design workshops gives you all the tools you need to hold a groundbreaking session with your own team.
To download this resource, please enter your email and information.
"*" indicates required fields