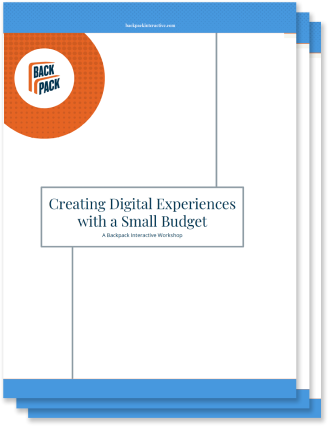 When you're a small nonprofit or mission-driven organization, redesigning your digital presence is often a luxury you can't afford.
Thankfully, you don't need a huge budget to extend your digital reach during social distancing. And your efforts could serve your organization far into the future.
In this workshop, you and your team will learn how to:
Get stakeholder buy-in for your project
Build off of what you already have
Scale your efforts to fit your organization's resources
Extend your mission or in-person services with digital content
Develop a realistic project timeline and maintenance plan
To download this resource, please enter your email and information.
"*" indicates required fields