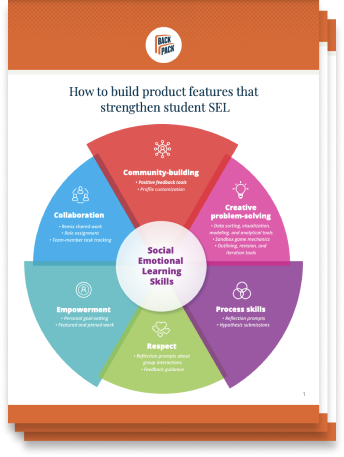 Students need help building their Social Emotional Learning skills, now more than ever. Can edTech products help with this gap?
Download our easy edTech SEL guide to learn the basics of what is SEL? and 14 practical suggestions for how to build features that strengthen students' SEL.
To download this resource, please enter your email and information.
"*" indicates required fields