Next Step Guided Reading Assessment Scholastic
Next Step Guided Reading Assessment
Scholastic
The redesign of Scholastic's Next Step Guided Reading Assessment software was an opportunity to transform a well-loved but outdated resource that numerous teachers considered vital to understanding and supporting their students' ELA skills. Our rigorous system of prototyping and testing with real teachers through the process ensured that the project outcomes would deliver real-world results for Scholastic and their customers.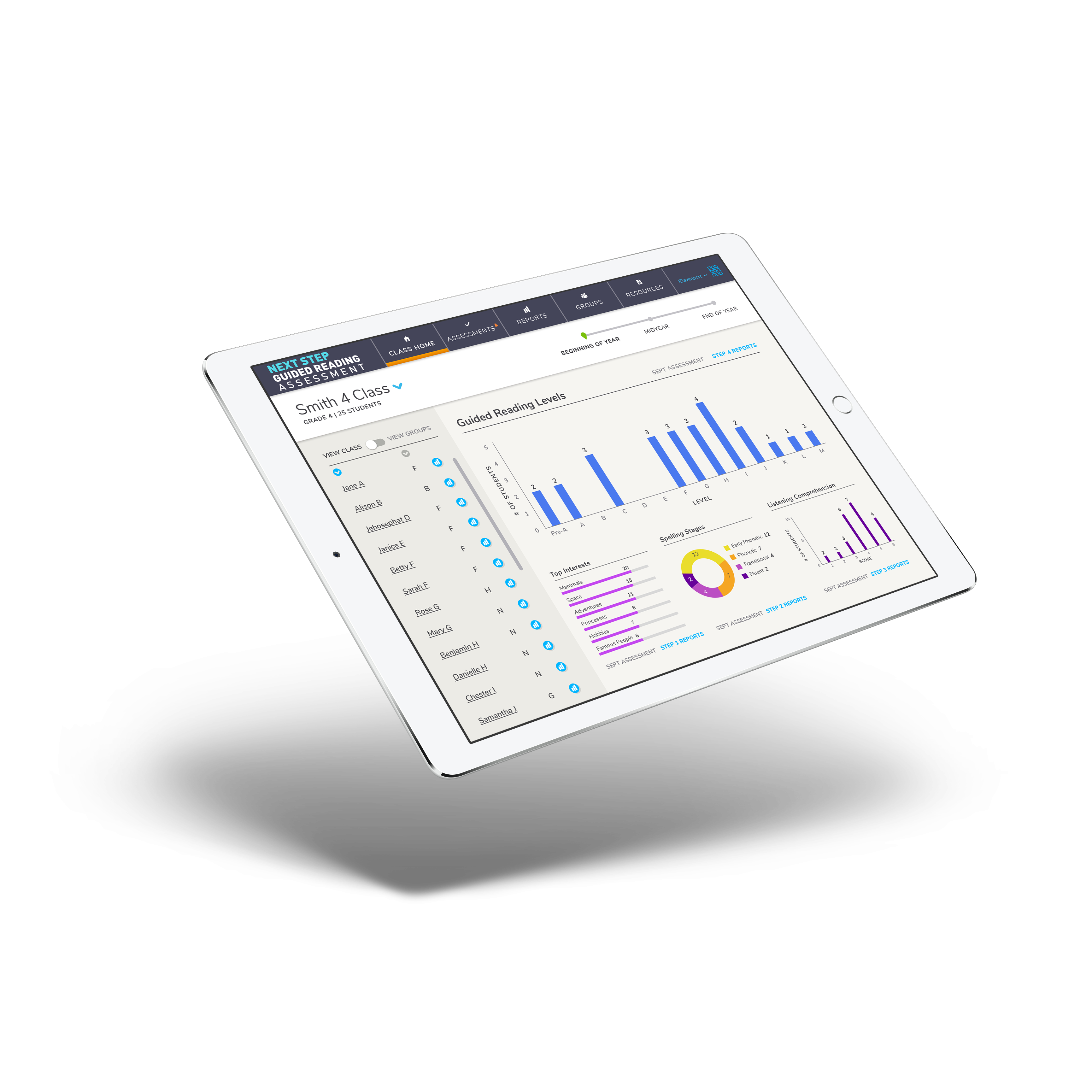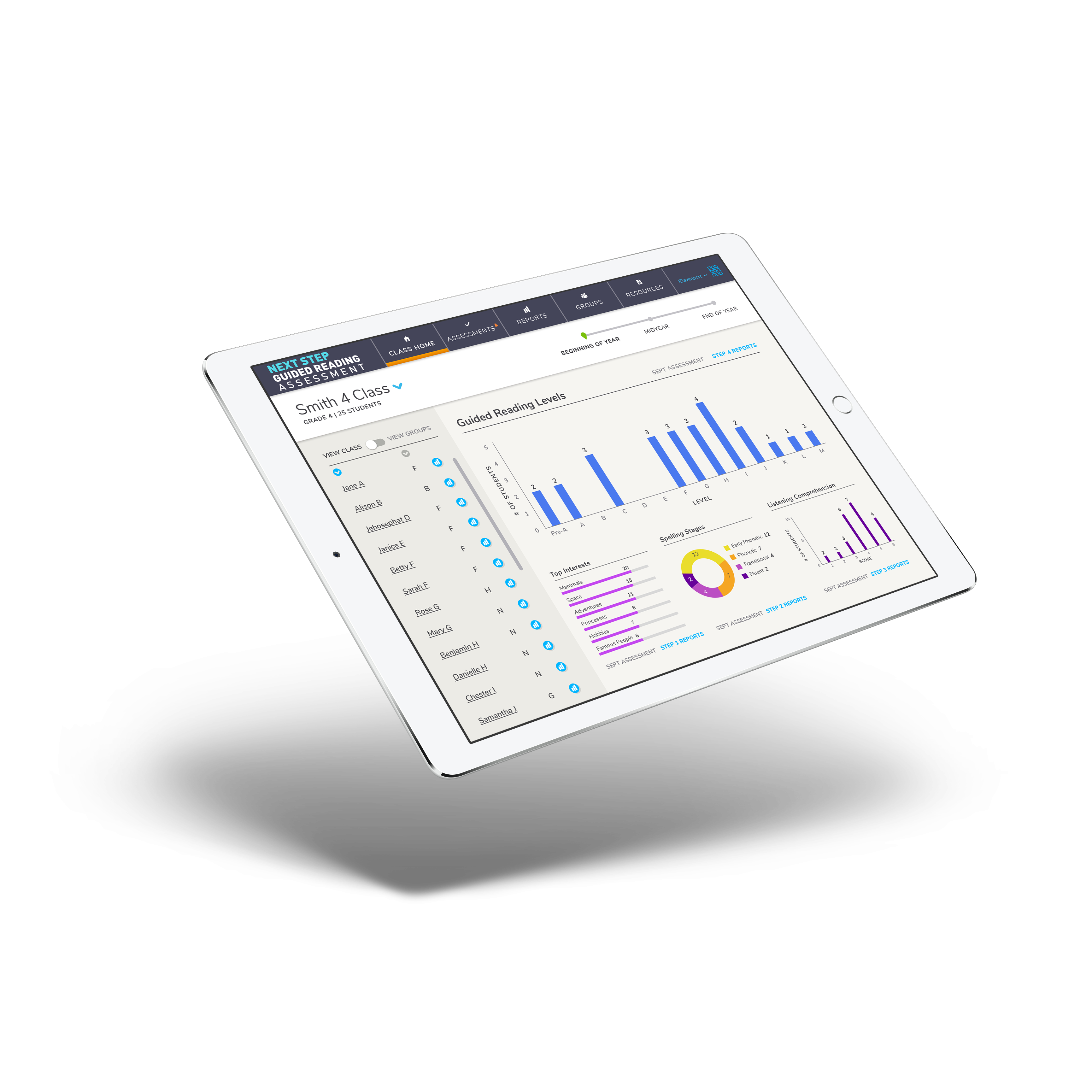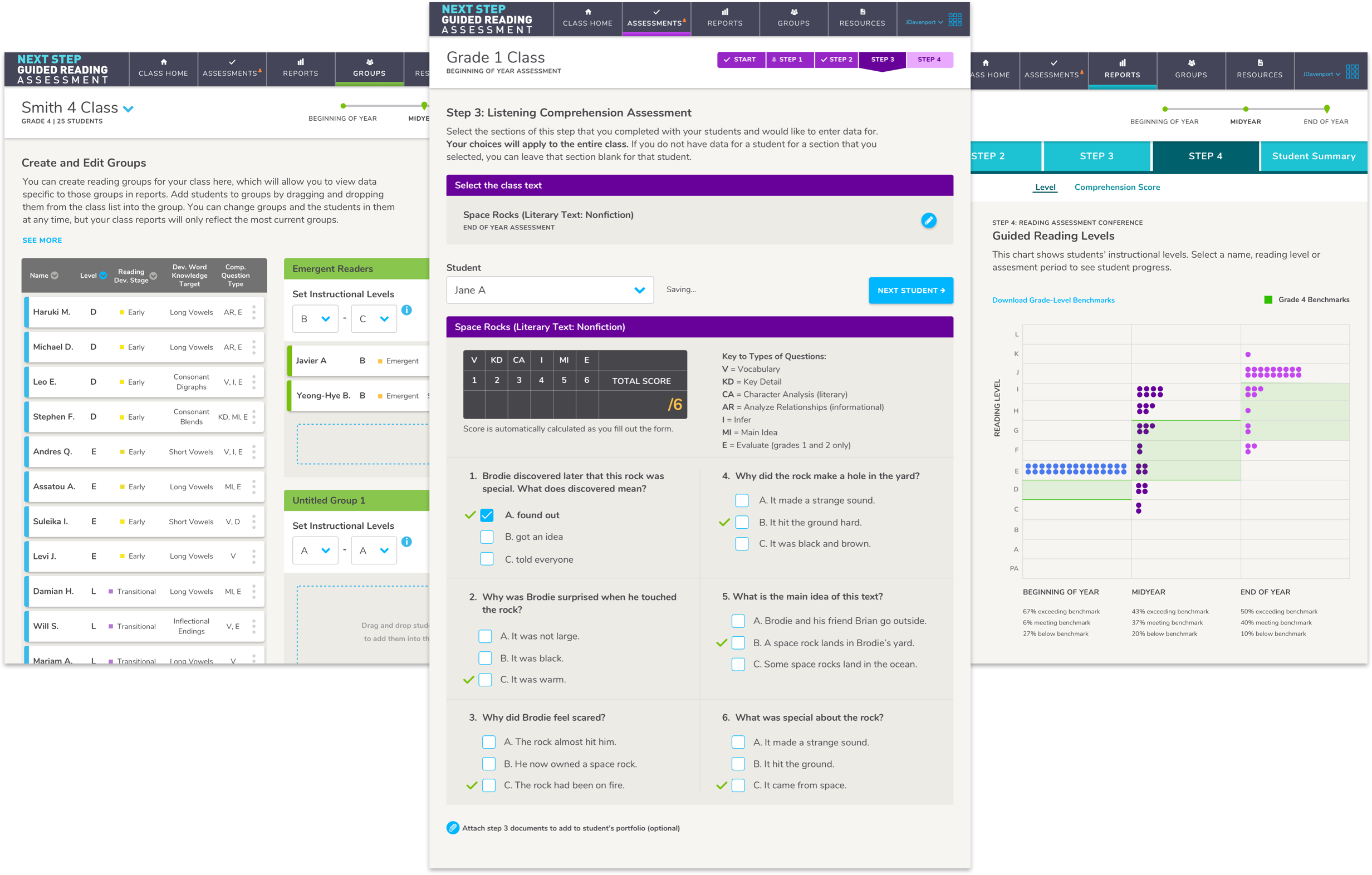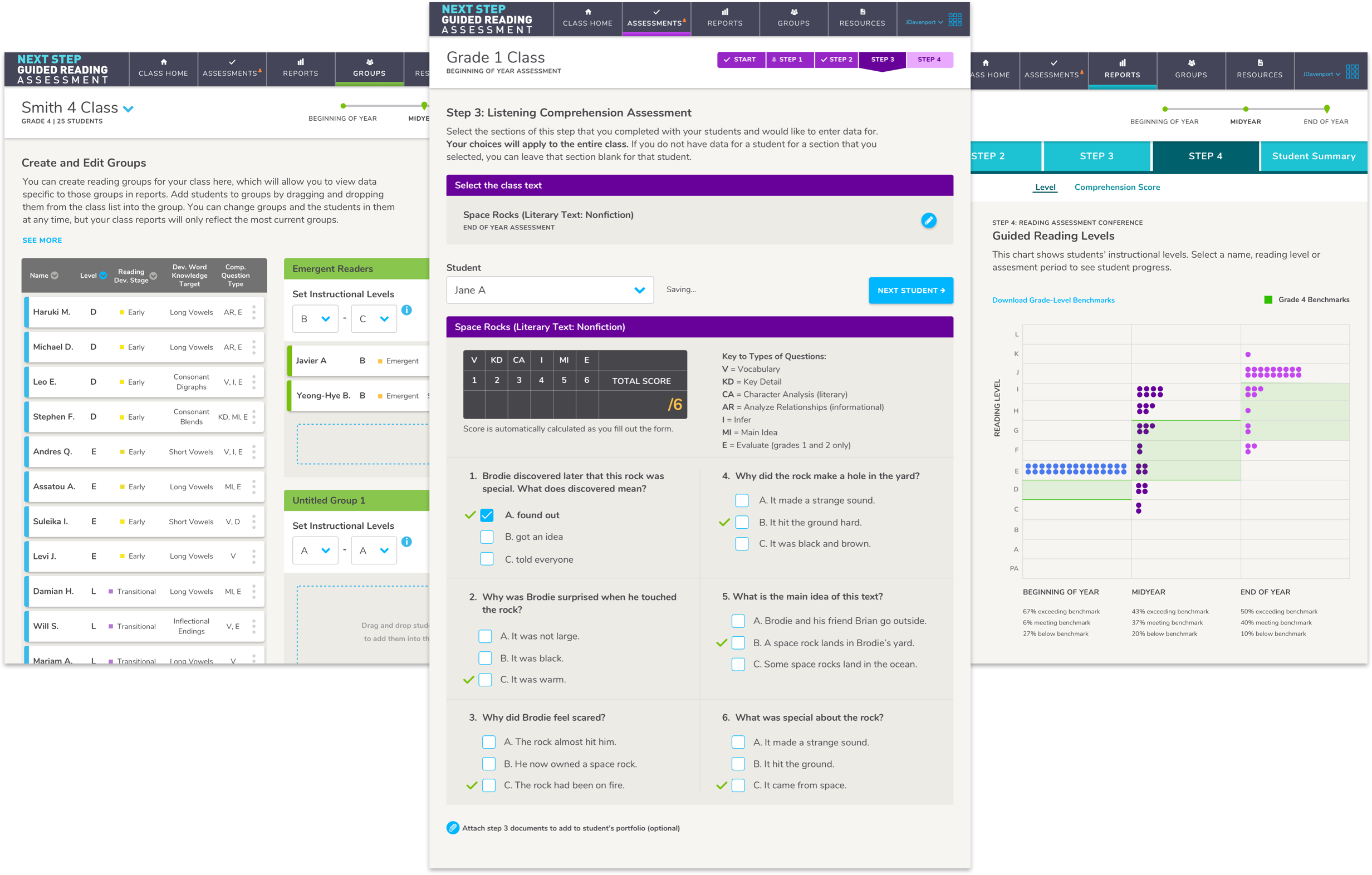 The Data Capture Experience
Central to the experience is a new workflow for teachers to enter student assessment data. Our survey of current users identified this a key pain point that needed to be addressed. Our rework focused on creating a parity with the offline assessment forms, facilitating quick data entry, and establishing clear visual indications of where the user was in the process.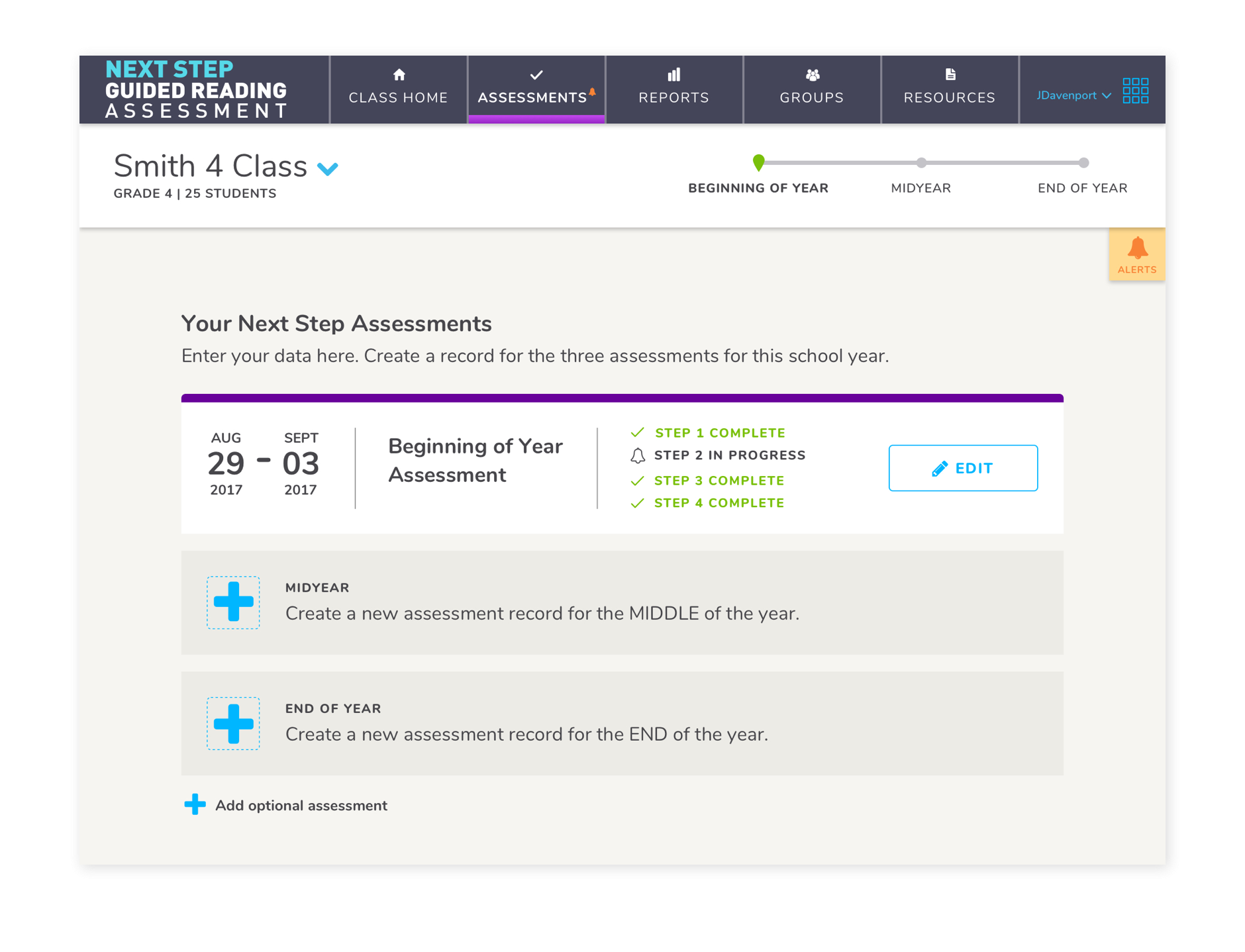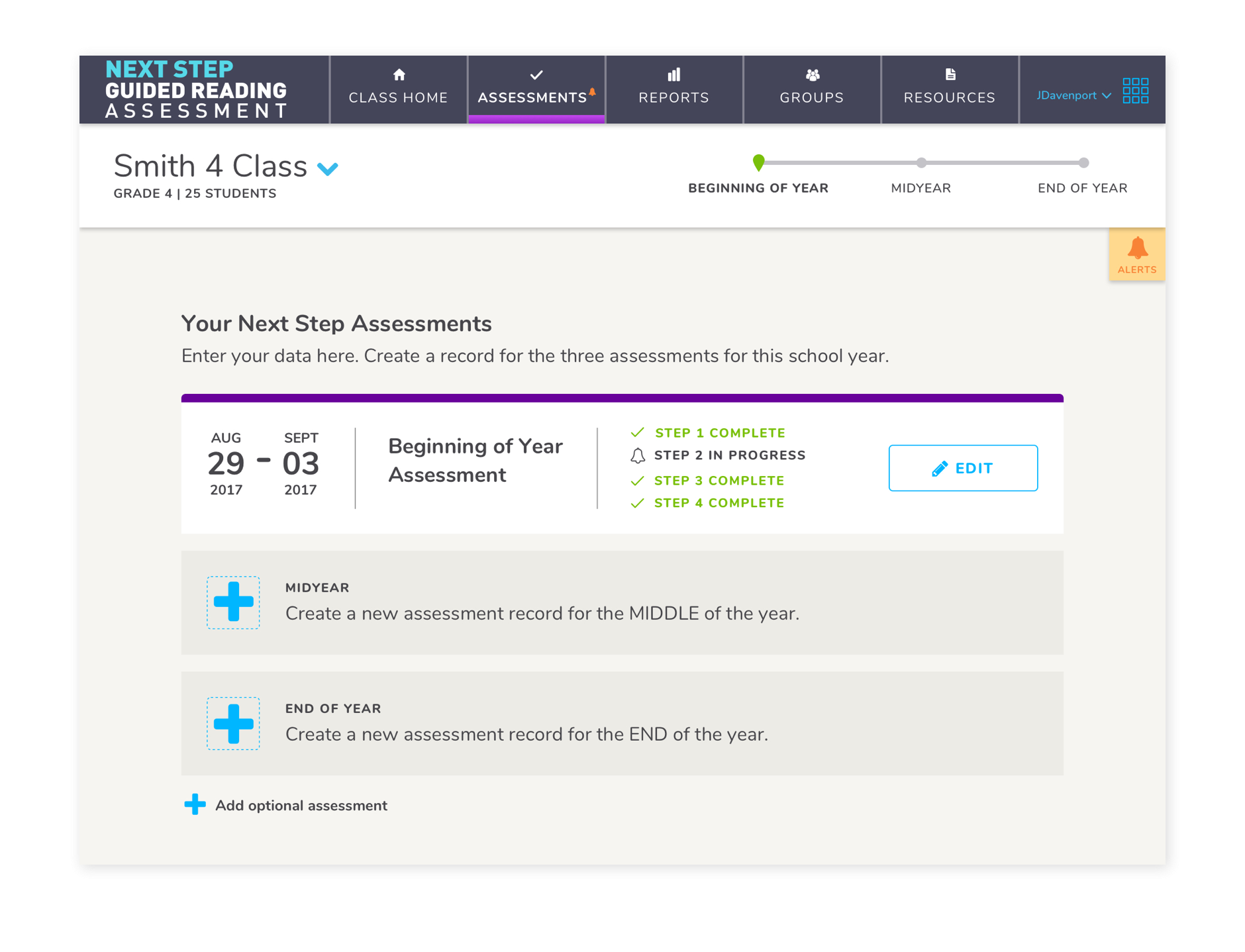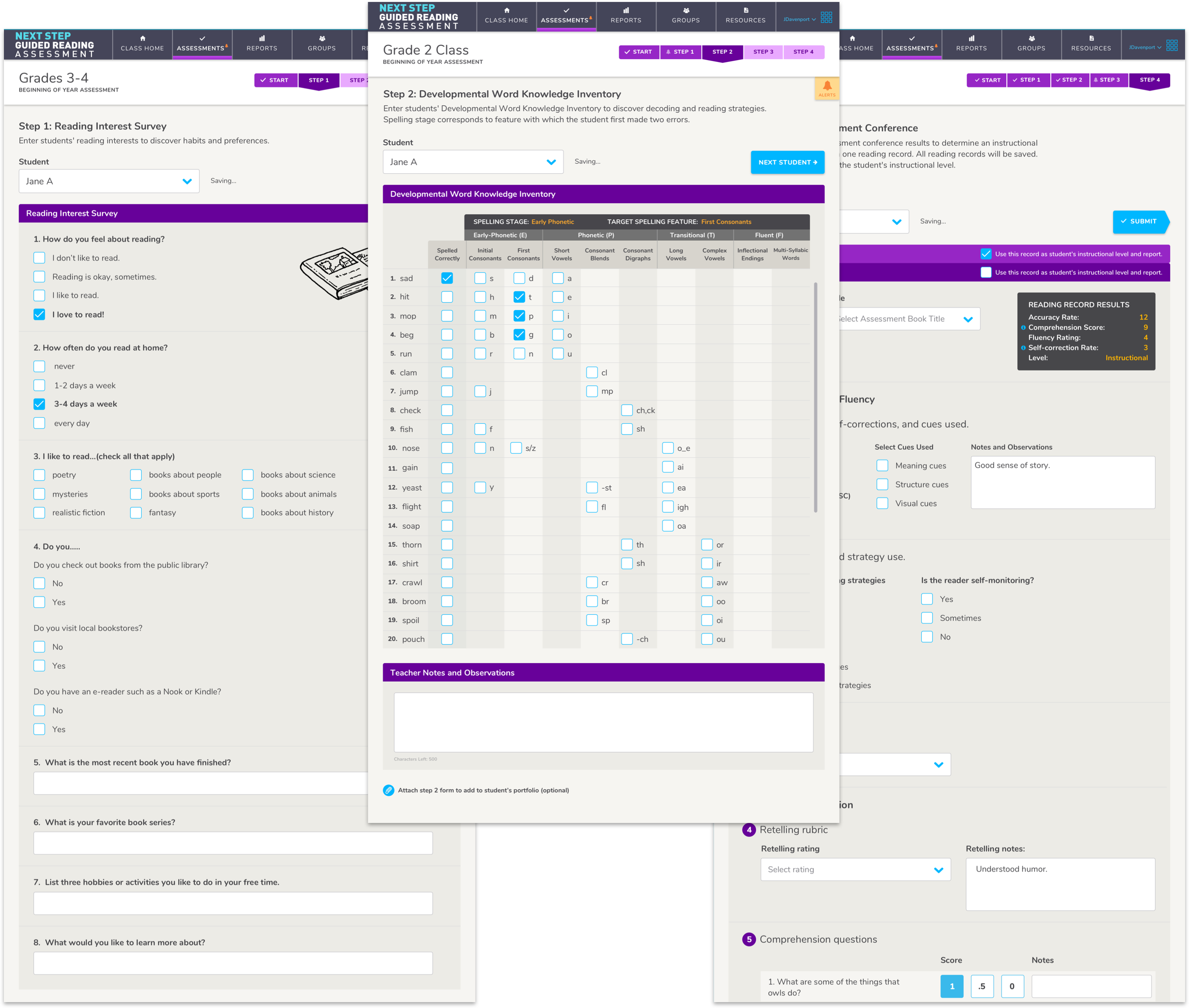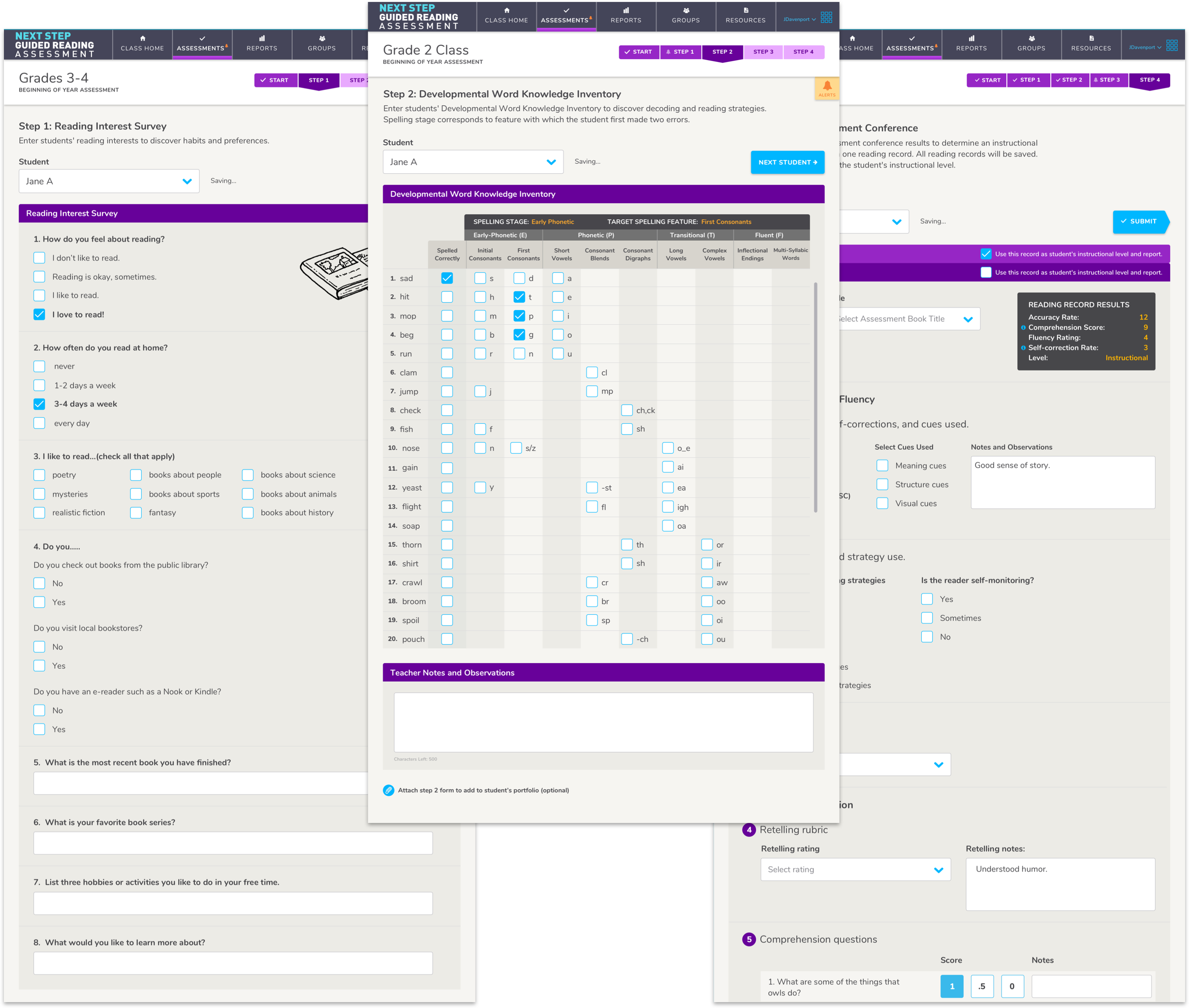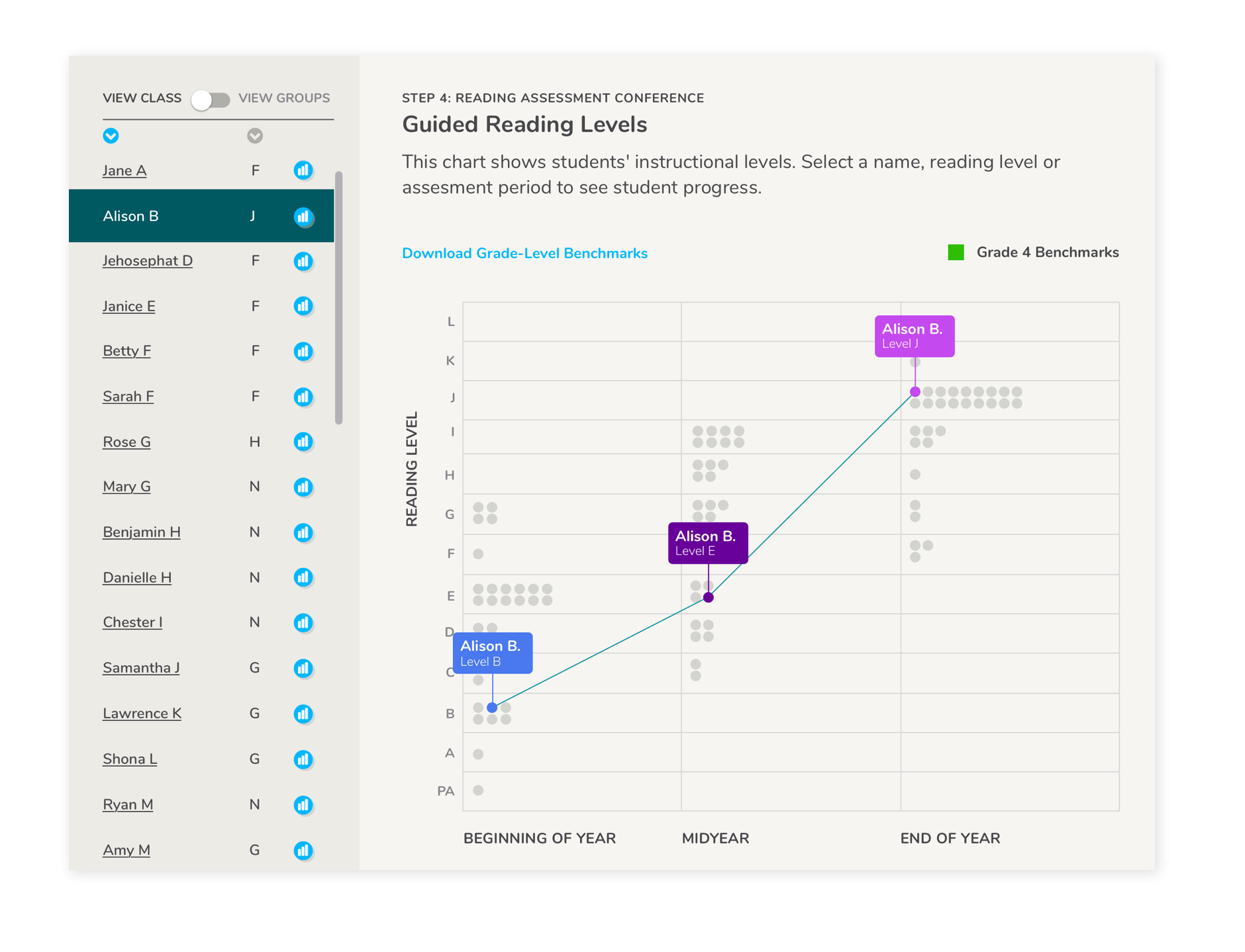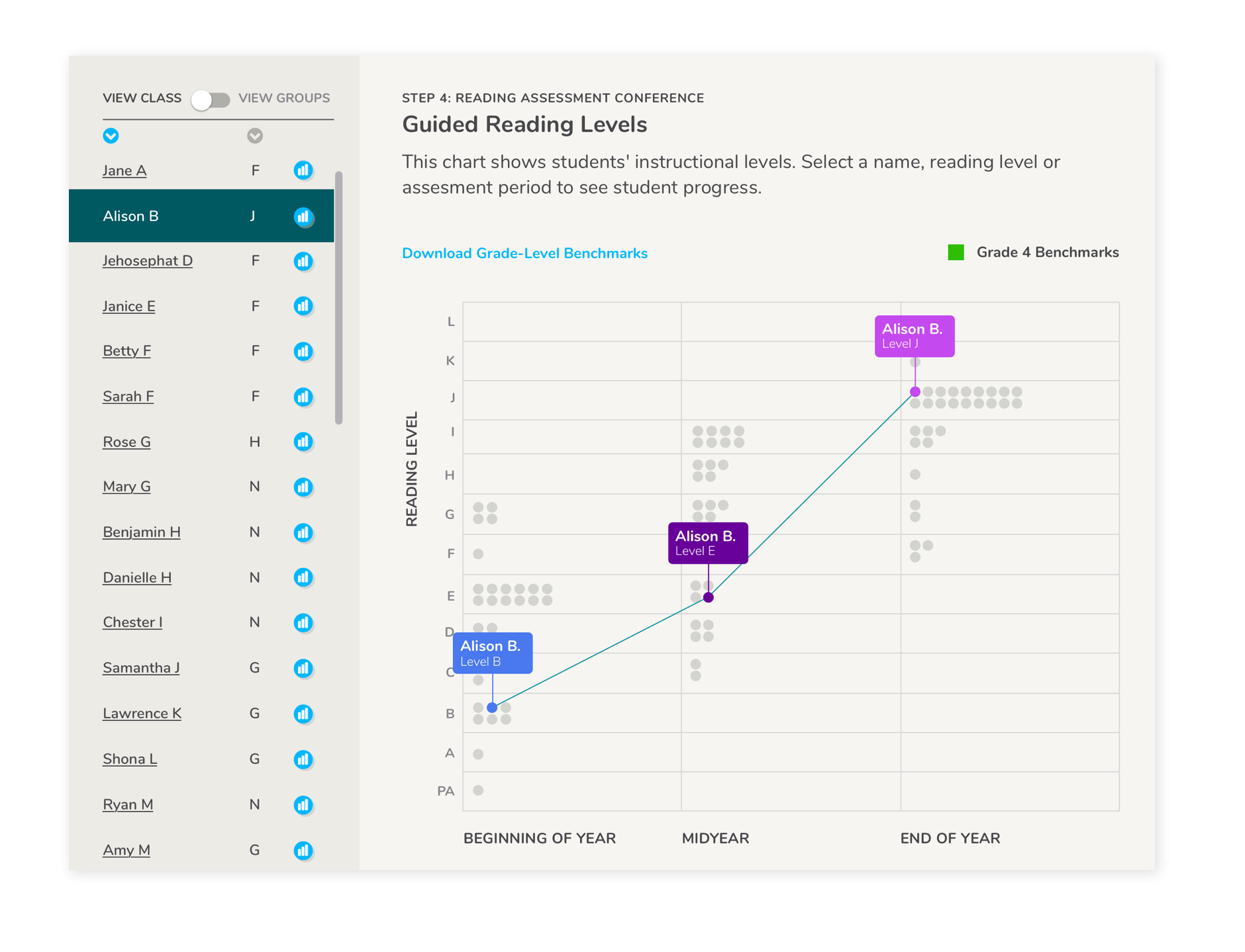 Creating Actionable Data Visualizations
Once a teacher has entered their data, visualizations and reports are instantly available. The visual presentation is at once friendly and powerful. Teachers and administrators can effortlessly discover class-wide performance trends and personalize their instruction for learners needing additional attention or challenges.
Teachers can also use the data to sort and segment their learners into targeted groups and customize the areas of concentration based on that their common challenges.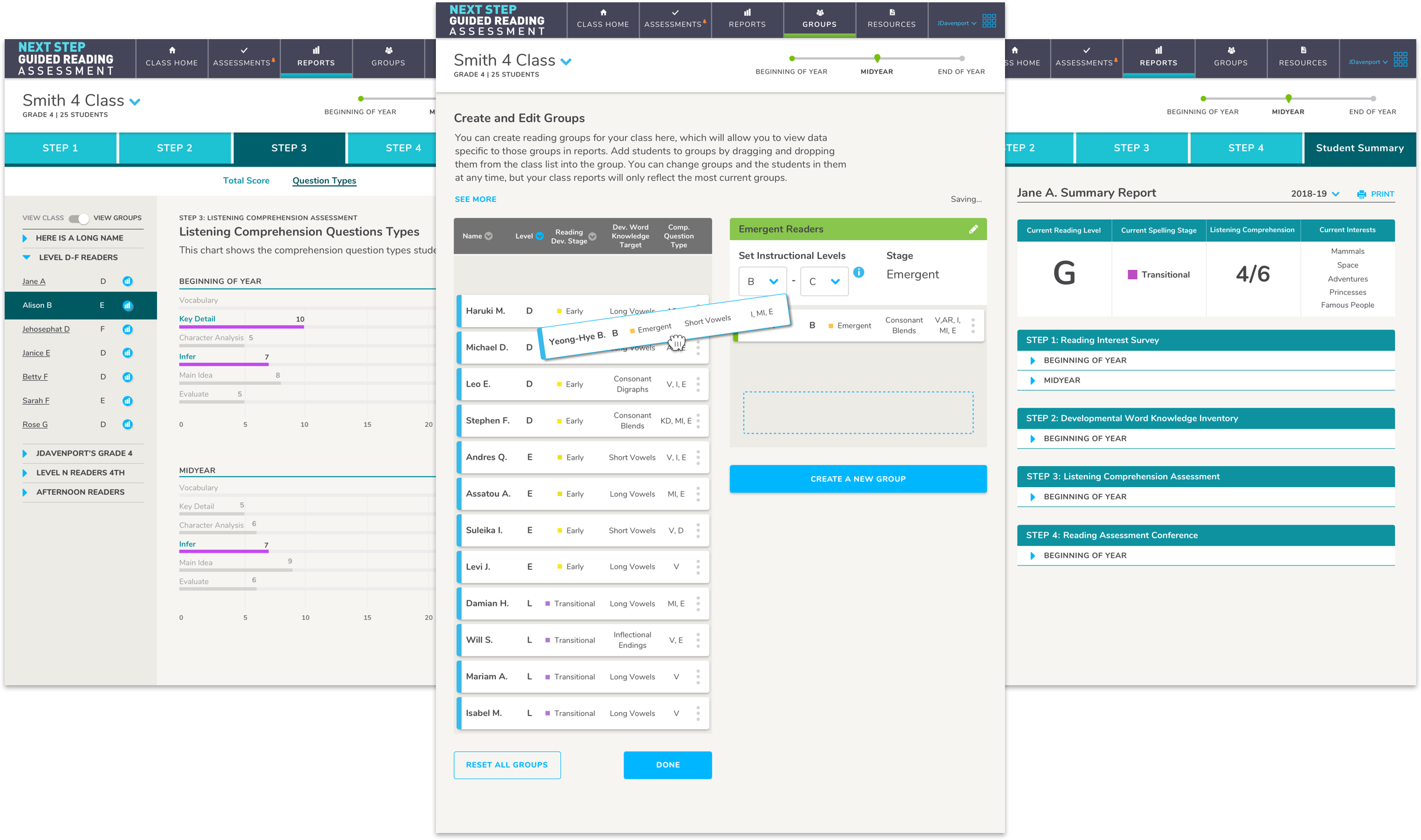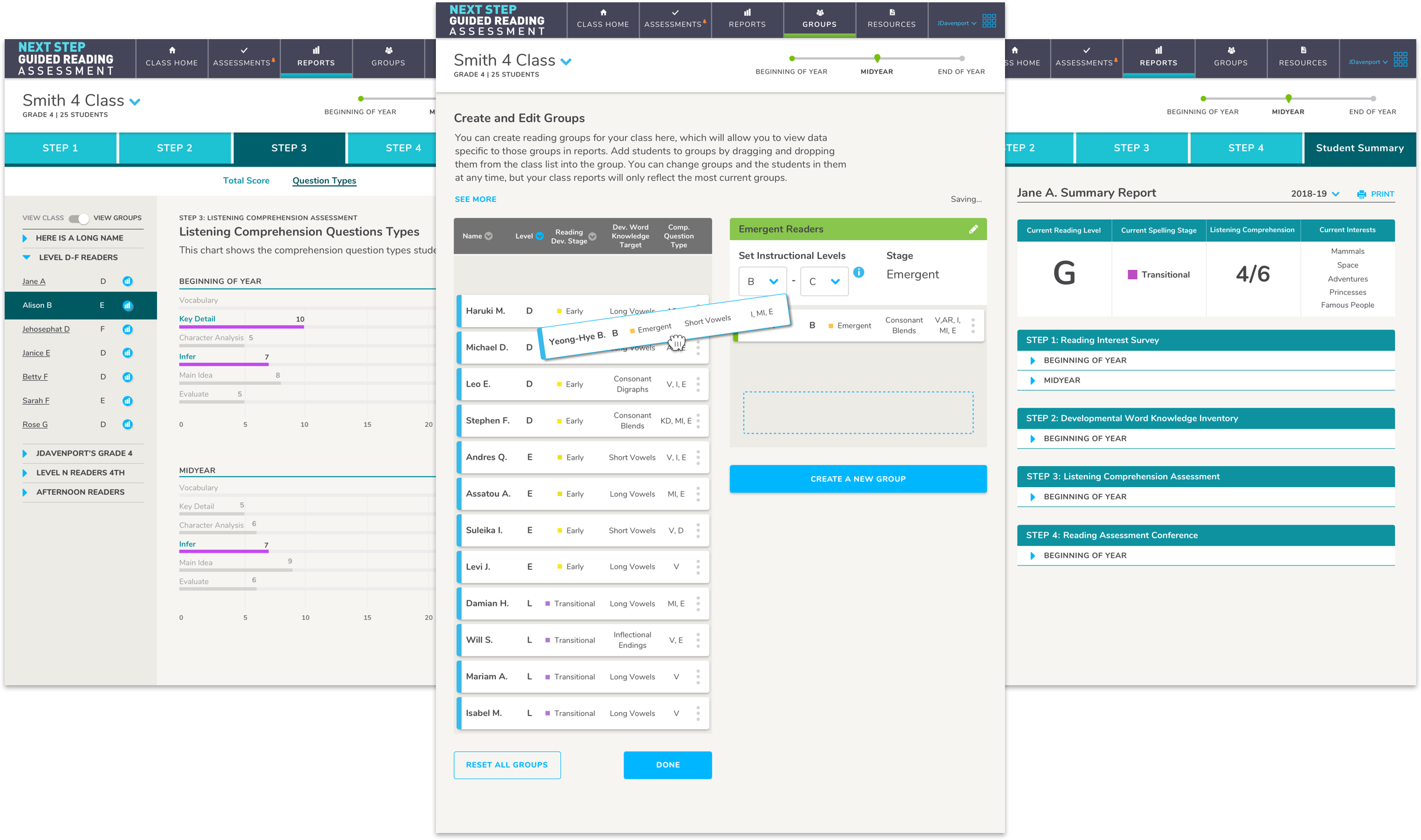 Planning & Prototyping
As is typical of our design process for similar EdTech products, rigorous user-testing is planned into the process from the outset. We began with a survey of existing users to get a baseline for product usage, classroom environment, and any common UX pain points. From here, we created a clickable prototype for use in a qualitative in-person testing session. Results were analyzed and translated into design refinements. Next, a design beta was presented for a final user test. Minor tweaks were incorporated before launching the redesign.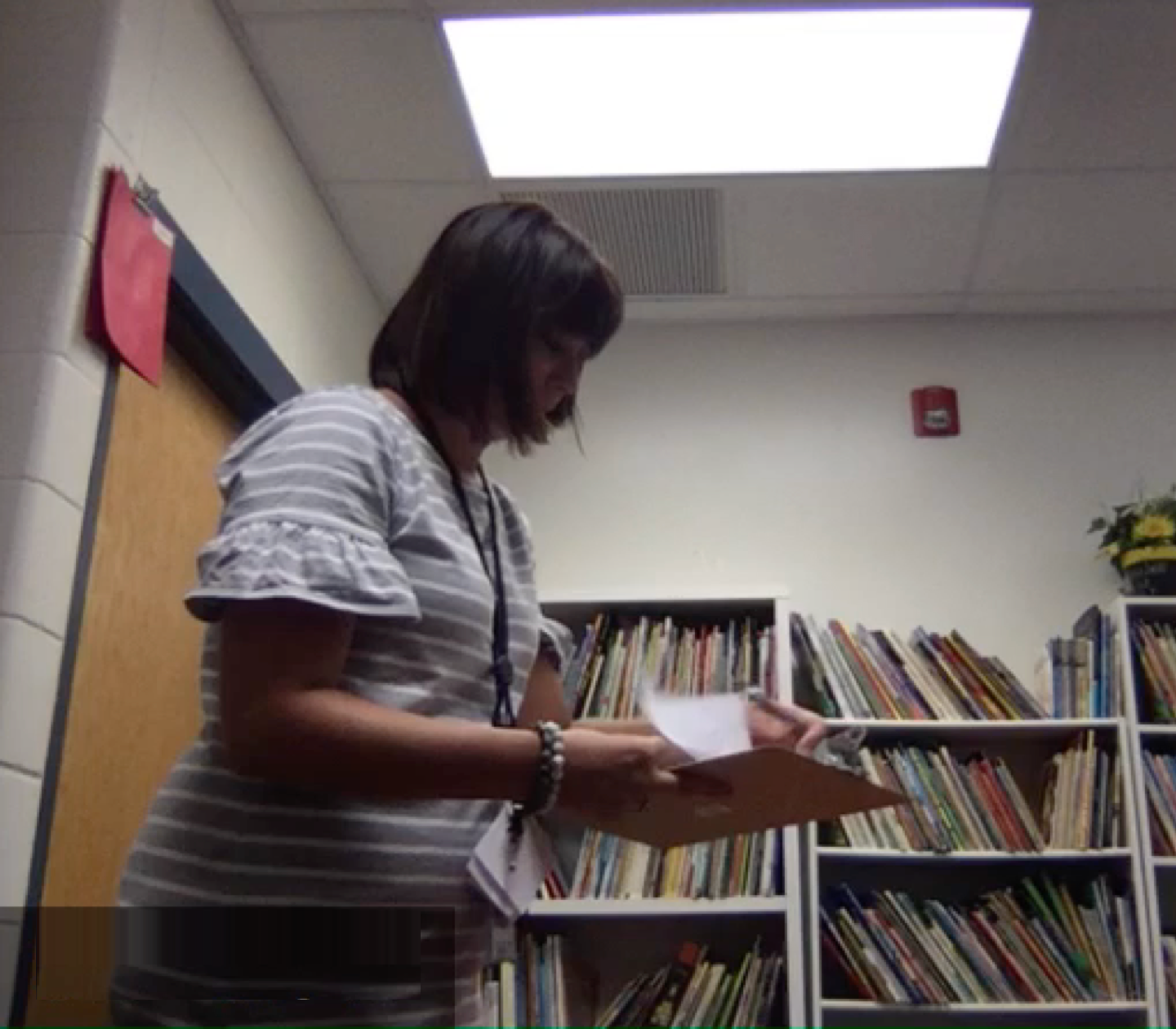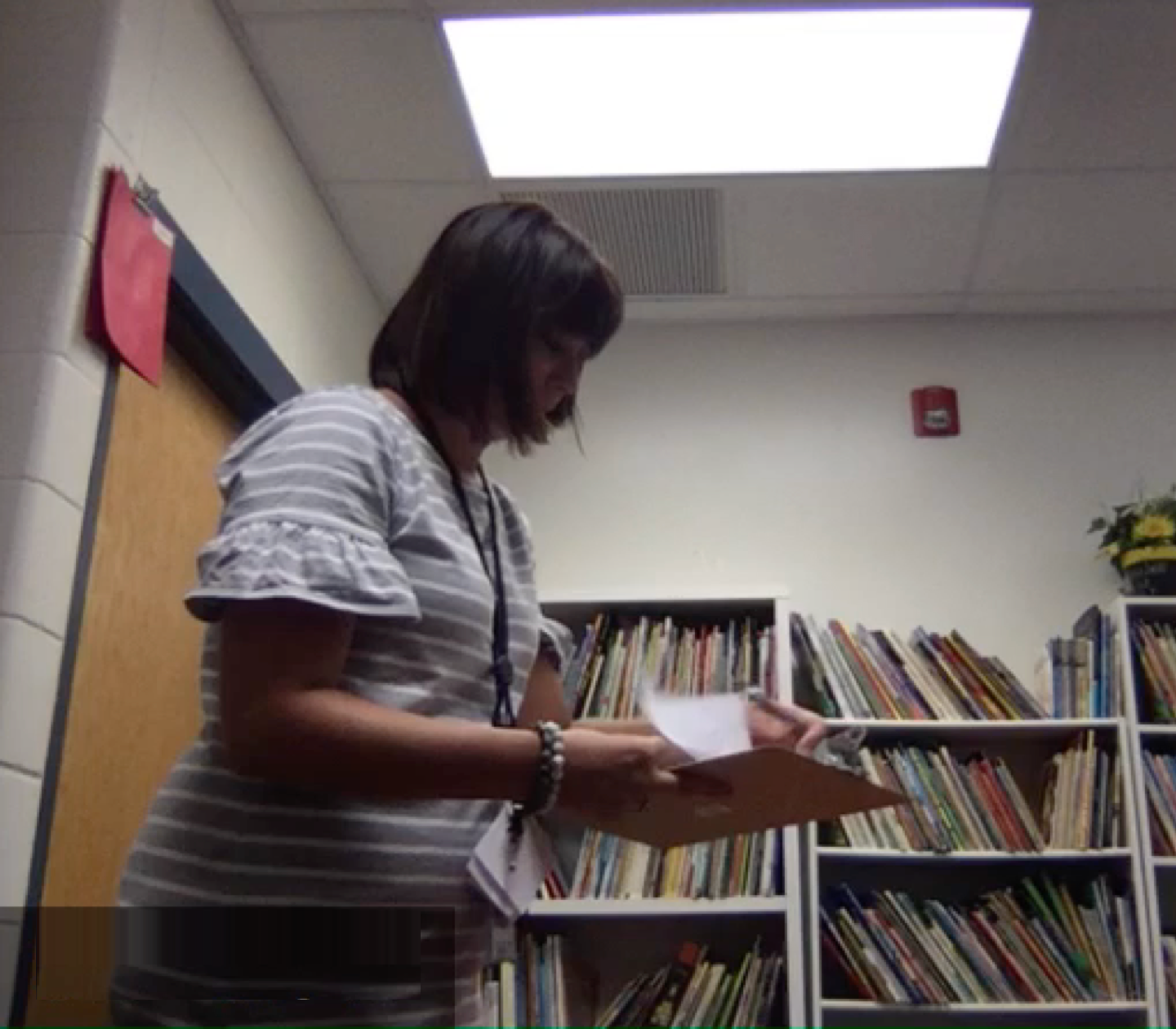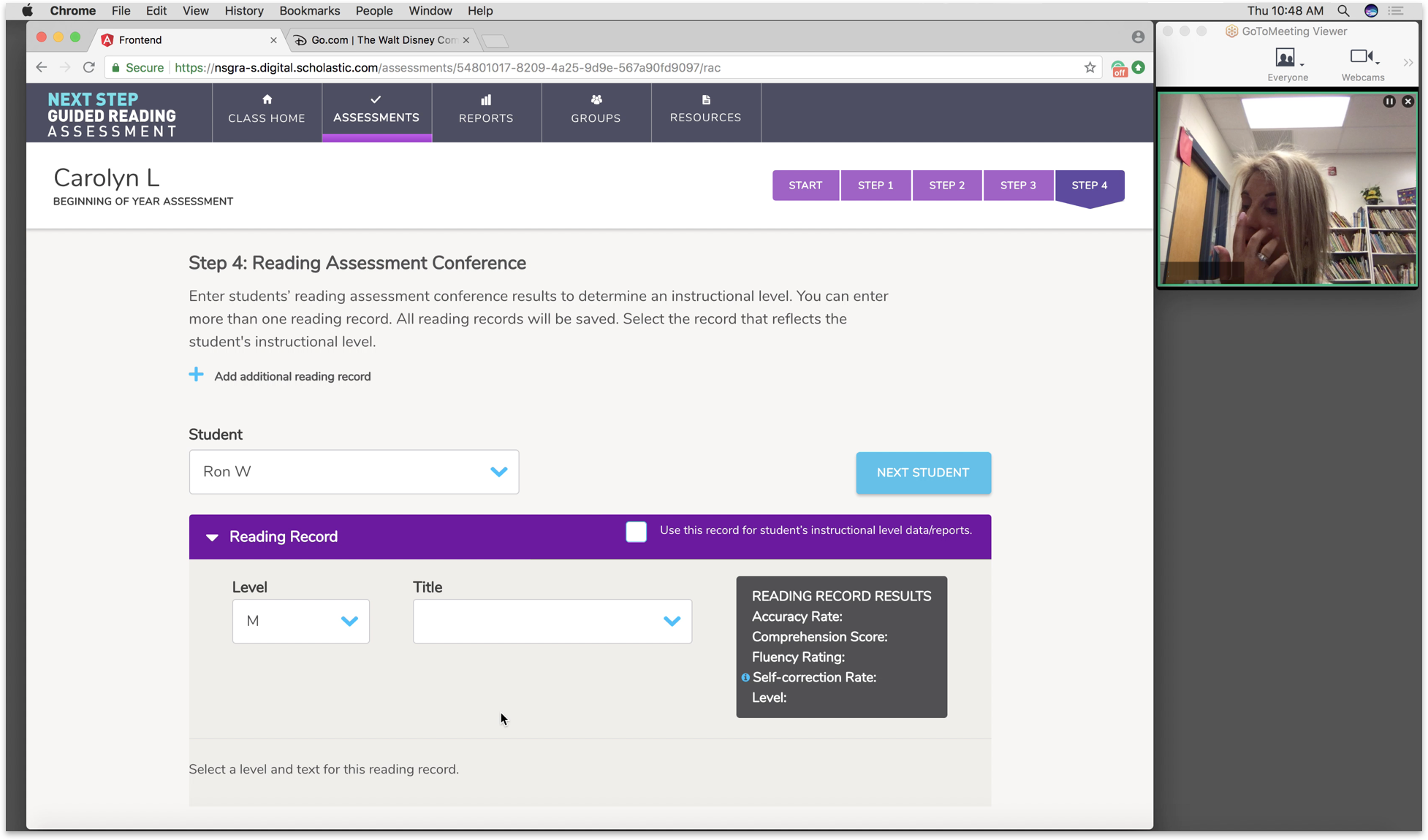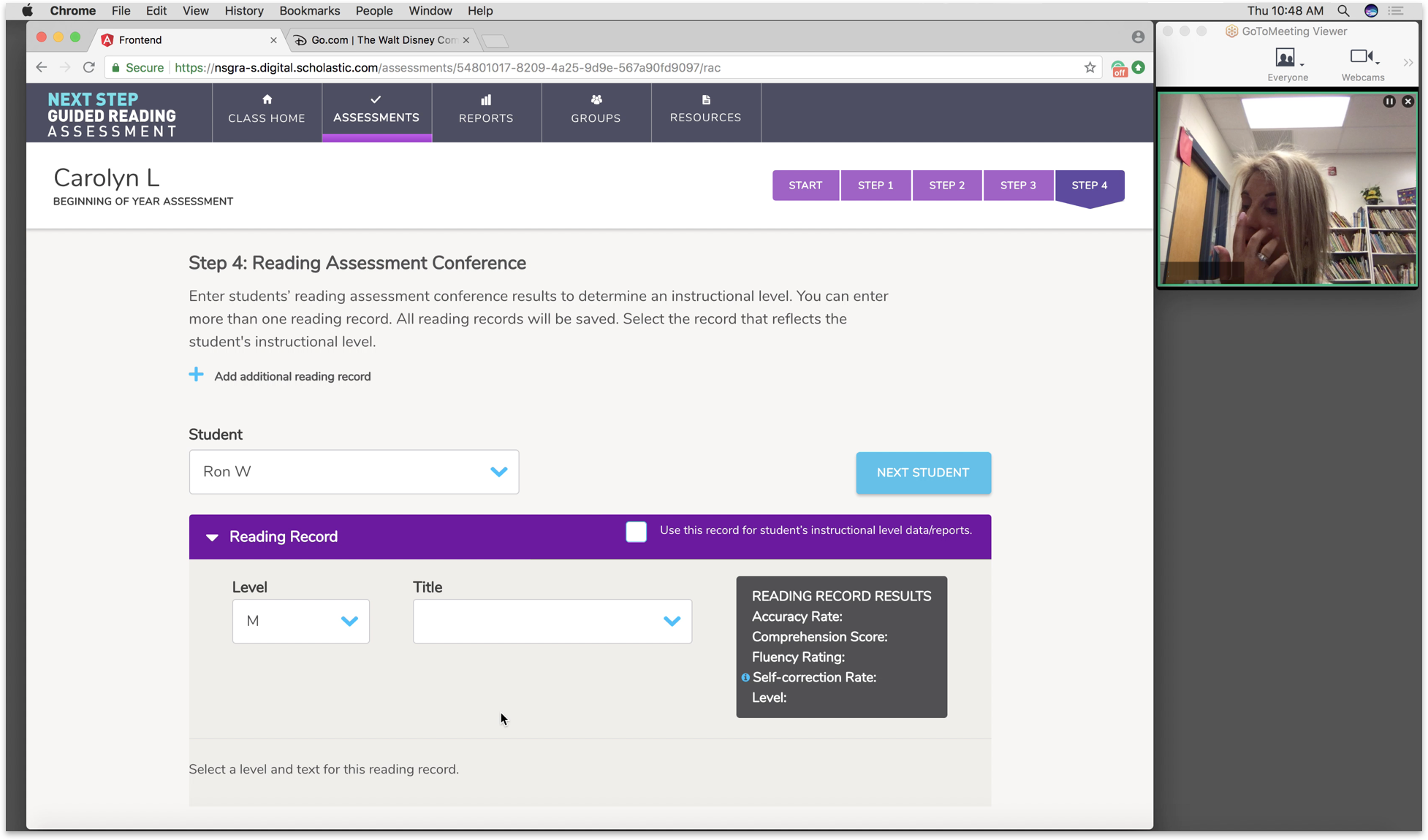 "Next Step Guided Reading Assessment is an all-in-one product that simplifies and clarifies the complex process of assessing and teaching reading."
Rosanne L. Kurstedt, Ph.D.
[unex_ce_button id="content_c1lmg2o7v,column_content_o9tlc1plp" button_text_color="#d56027" button_font="regular" button_font_size="20px" button_width="auto" button_alignment="center" button_text_spacing="2px" button_bg_color="#ffffff" button_padding="15px 60px 15px 60px" button_border_width="1px" button_border_color="#d56027" button_border_radius="0px" button_text_hover_color="#ffffff" button_text_spacing_hover="2px" button_bg_hover_color="#d56027" button_border_hover_color="#d56027" button_link="/work/" button_link_type="url" button_link_target="_self" has_container="" in_column="1"]Back to Work[/ce_button]