Research & Discovery EL Education
Research & Discovery
EL Education
In late 2019, we were hired to provide actionable insights and recommendations for overarching improvements to EL Education's existing curricula and web offerings. At Backpack, our expert recommendations are driven by the data, so our research team went straight to the source: users.
Over the course of 14 weeks, Backpack took a deep dive into the website and online offerings of EL Education. We used that time to create a tailored, bespoke breakdown of next steps to restructure their web and curriculum goals - in ways that benefit teachers, administrators, students and even their internal staff. Here's how we did it!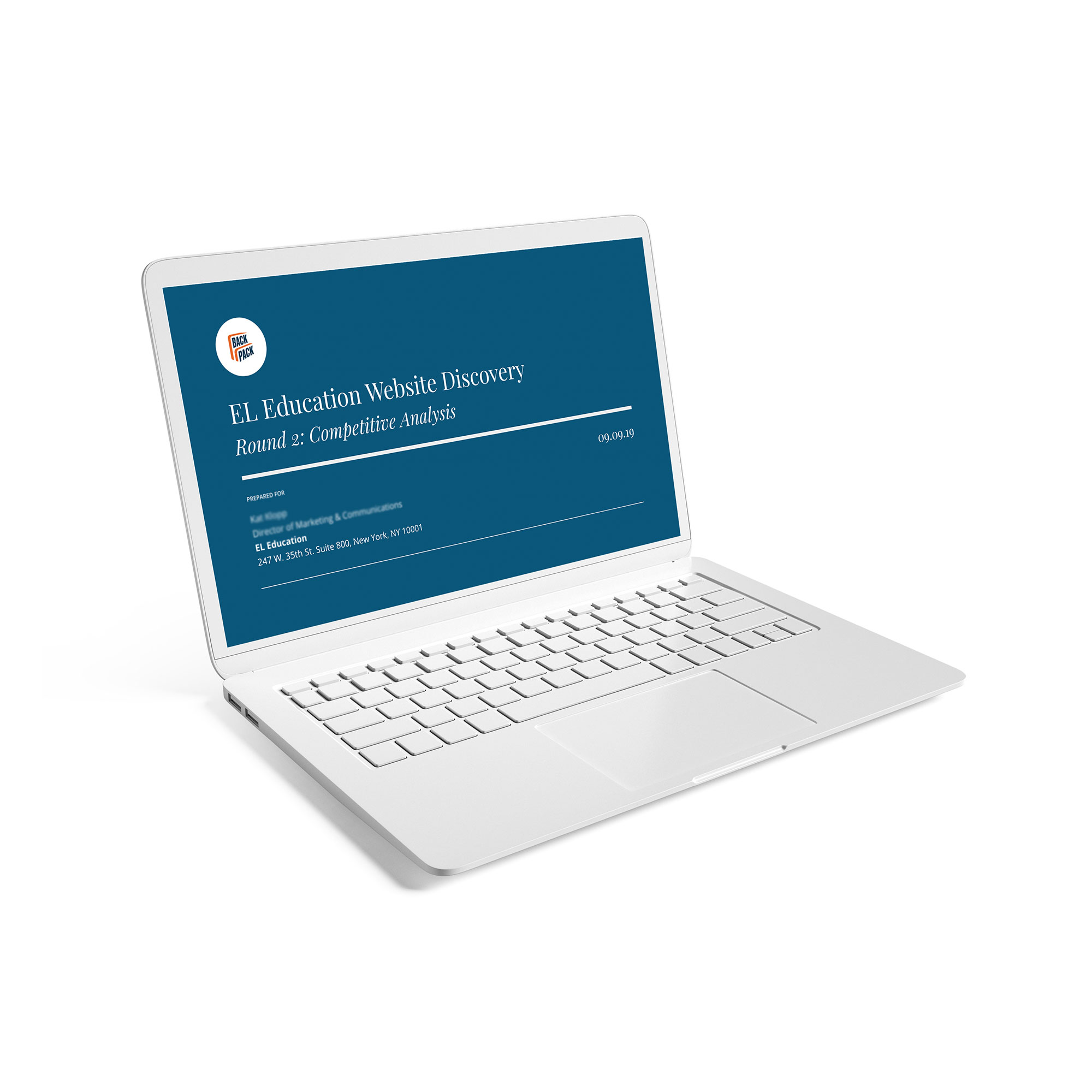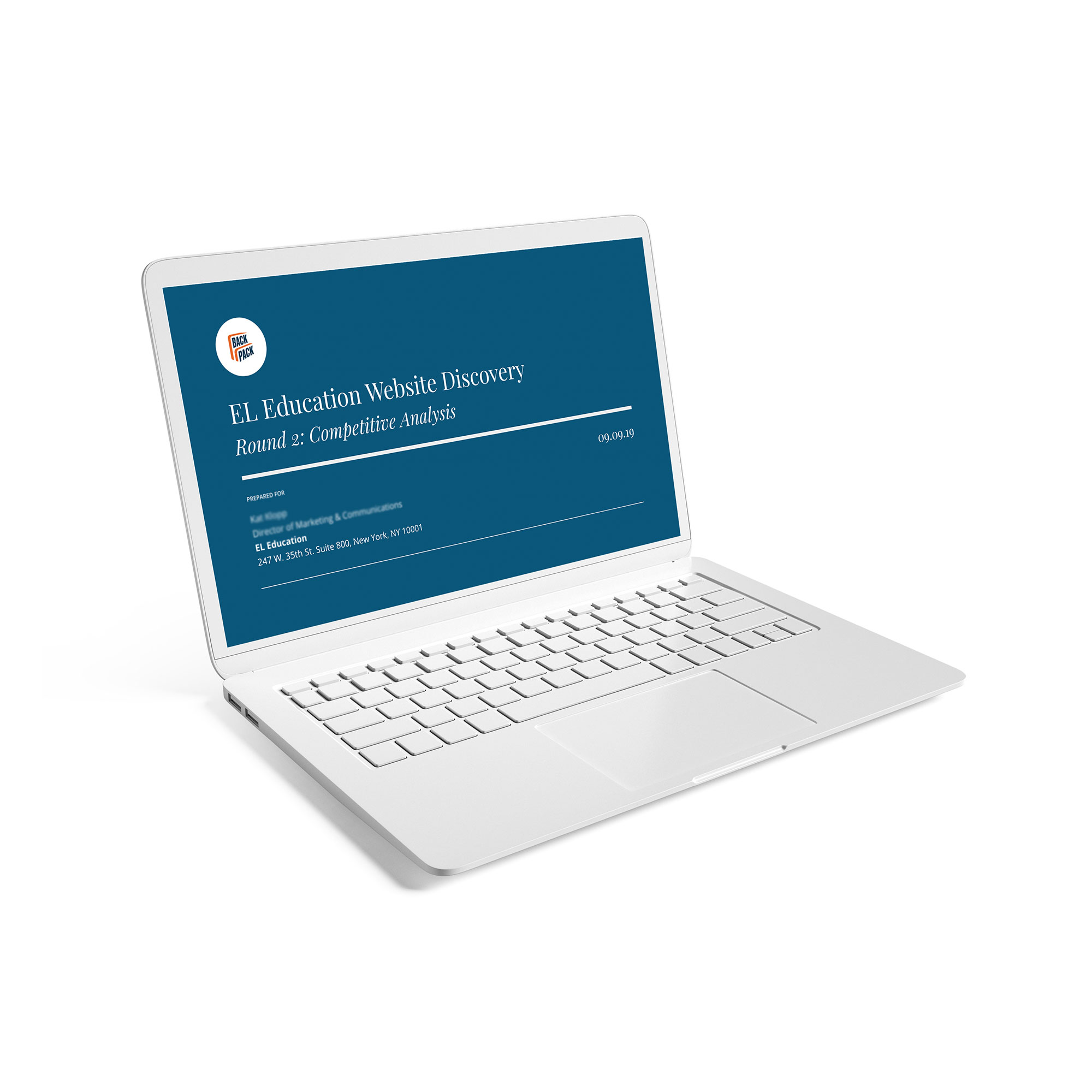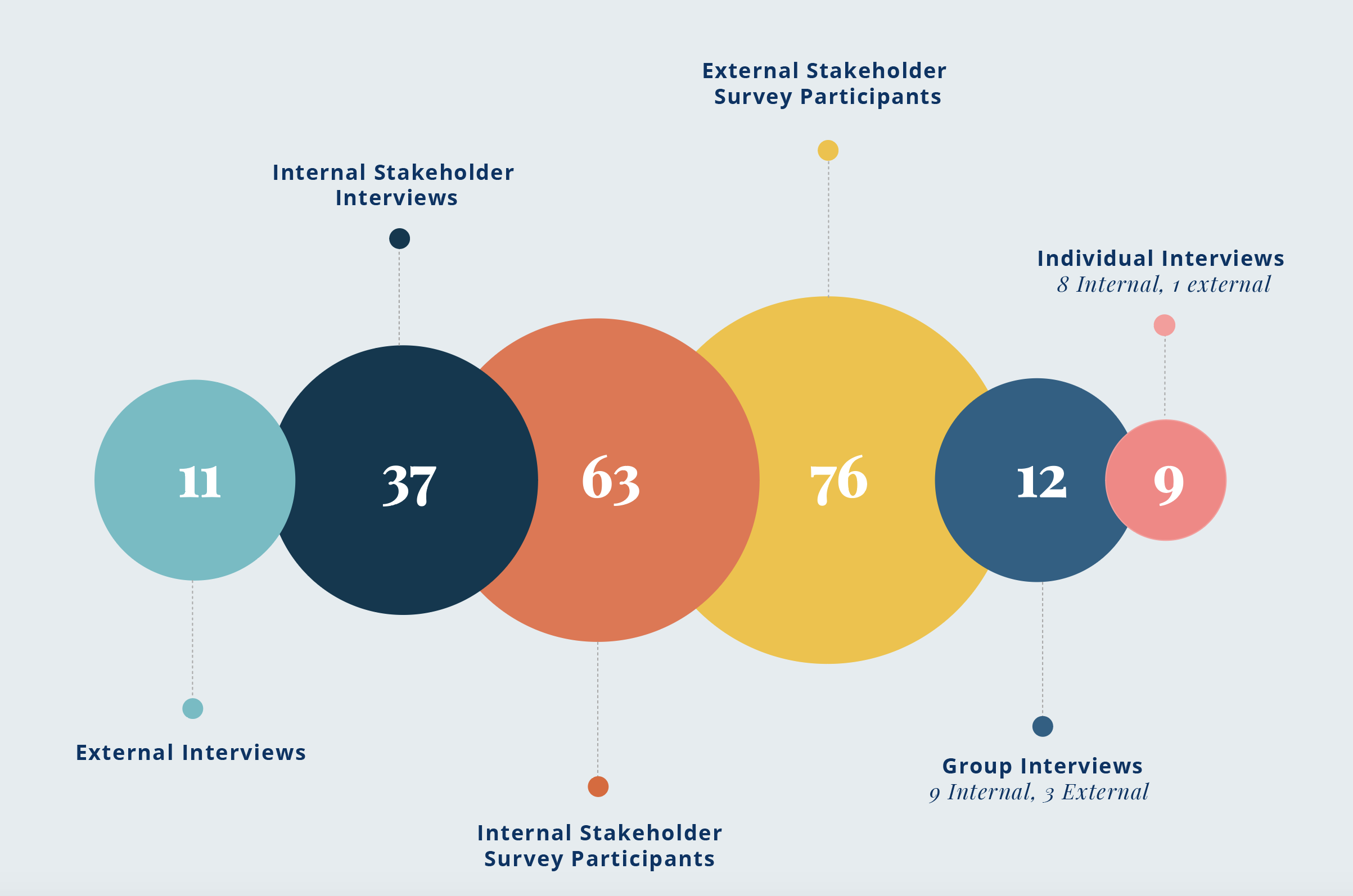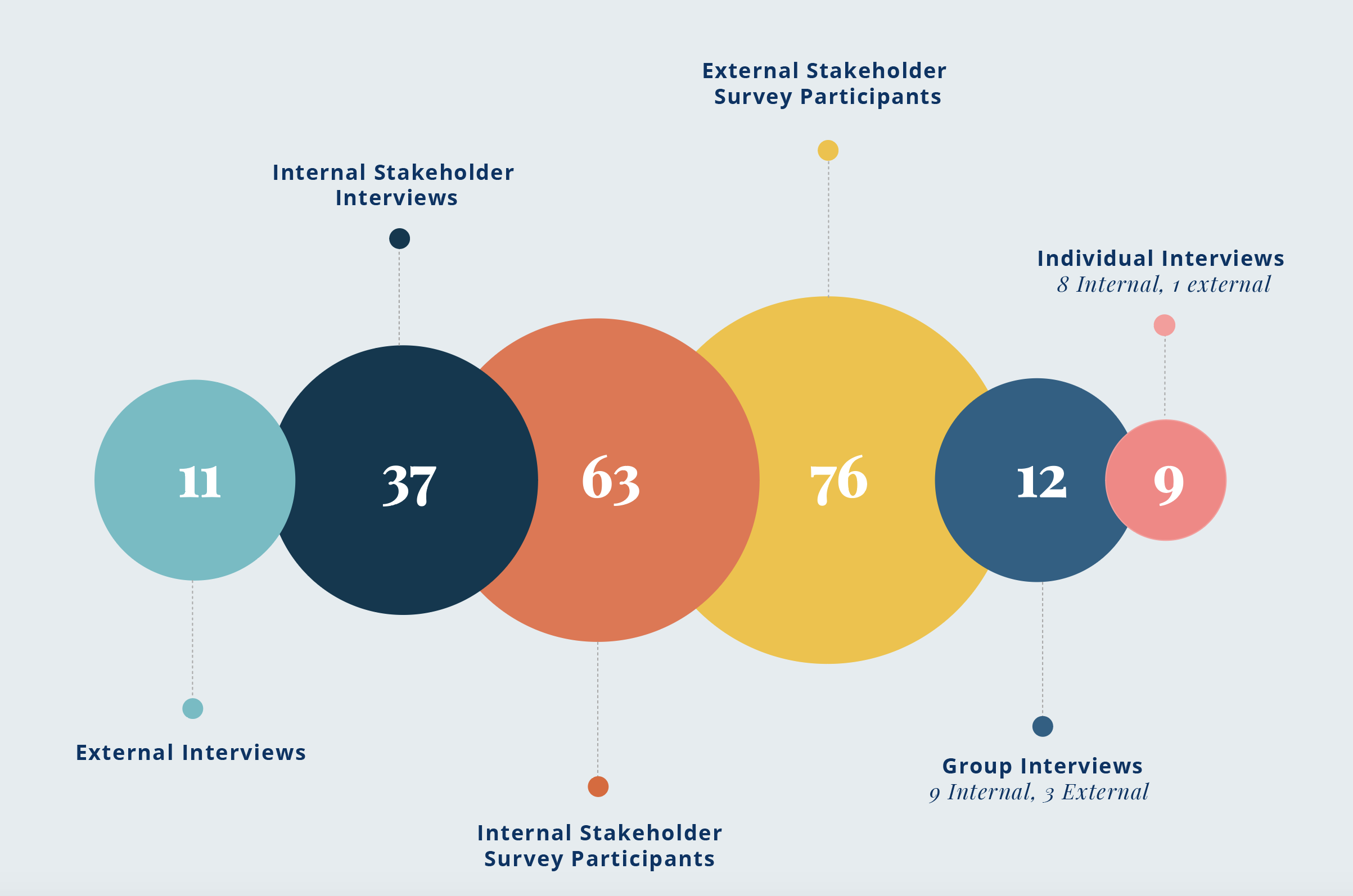 Interact As The User Does
With three websites catering to different aspects of EL Education's services, we needed to see how outside users and EL Education employees interacted with their web offerings. So we pulled both qualitative and quantitative data through:
Creating user personas and user journeys for the sites.
A three-week interview period, during which we spoke to 37 internal participants and 11 external (teachers and school leaders). We touched base with everyone from the president of EL Education, to field workers, to users and former users of their services.
A quantitative online survey to both interview participants and a larger audience, with a total response of 139 users.
Classifying all data so that we could find trends and common themes on central issues.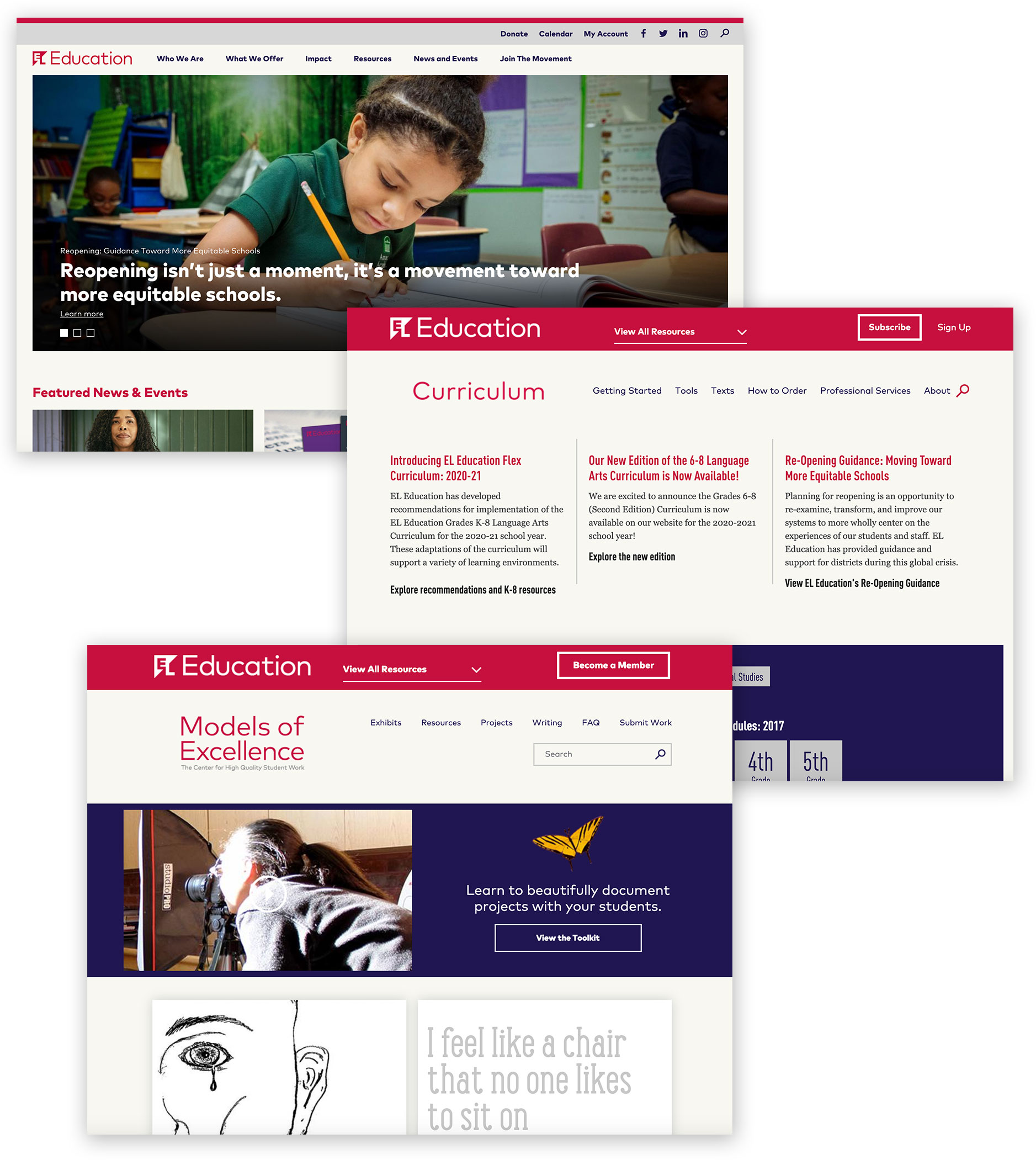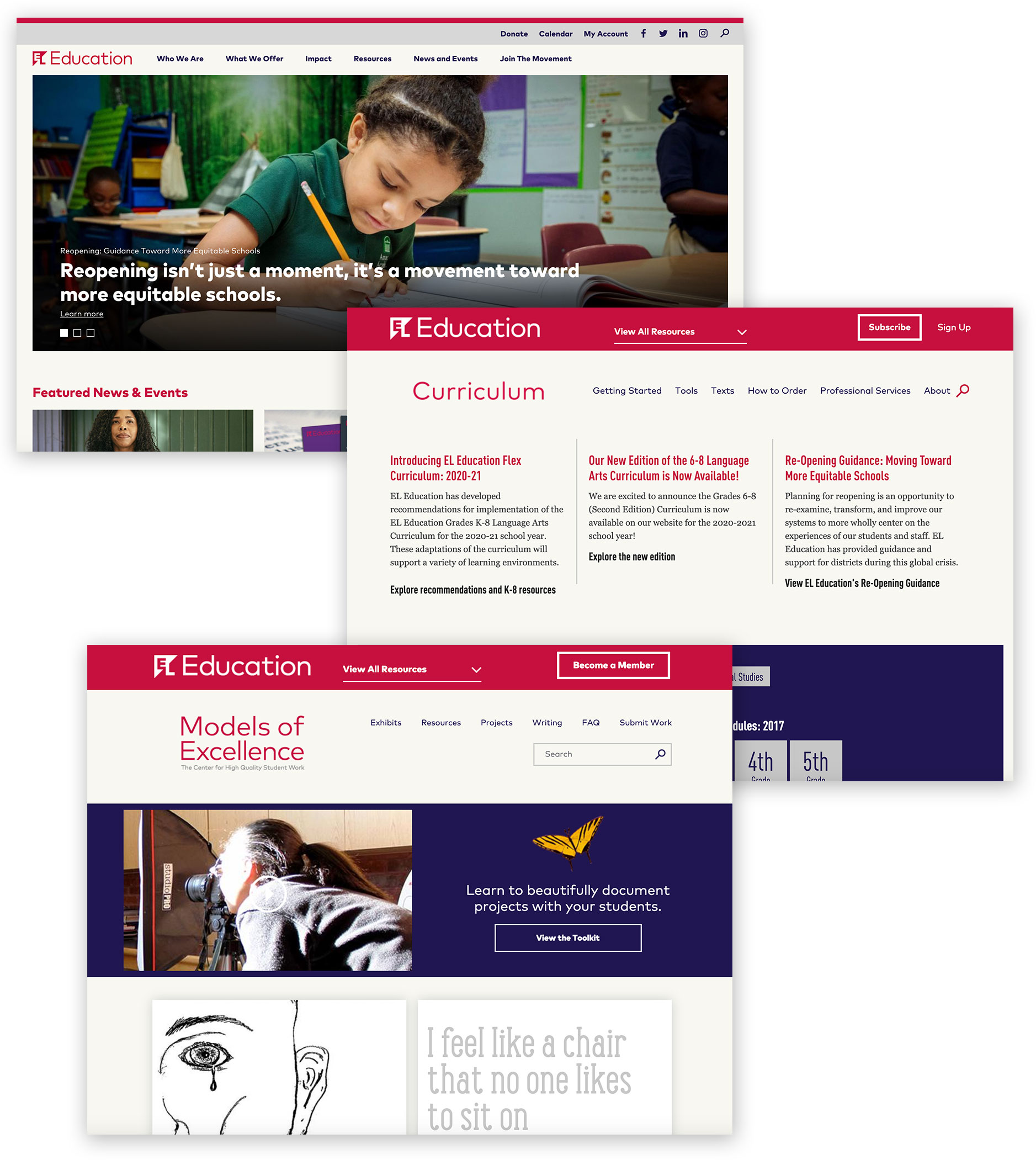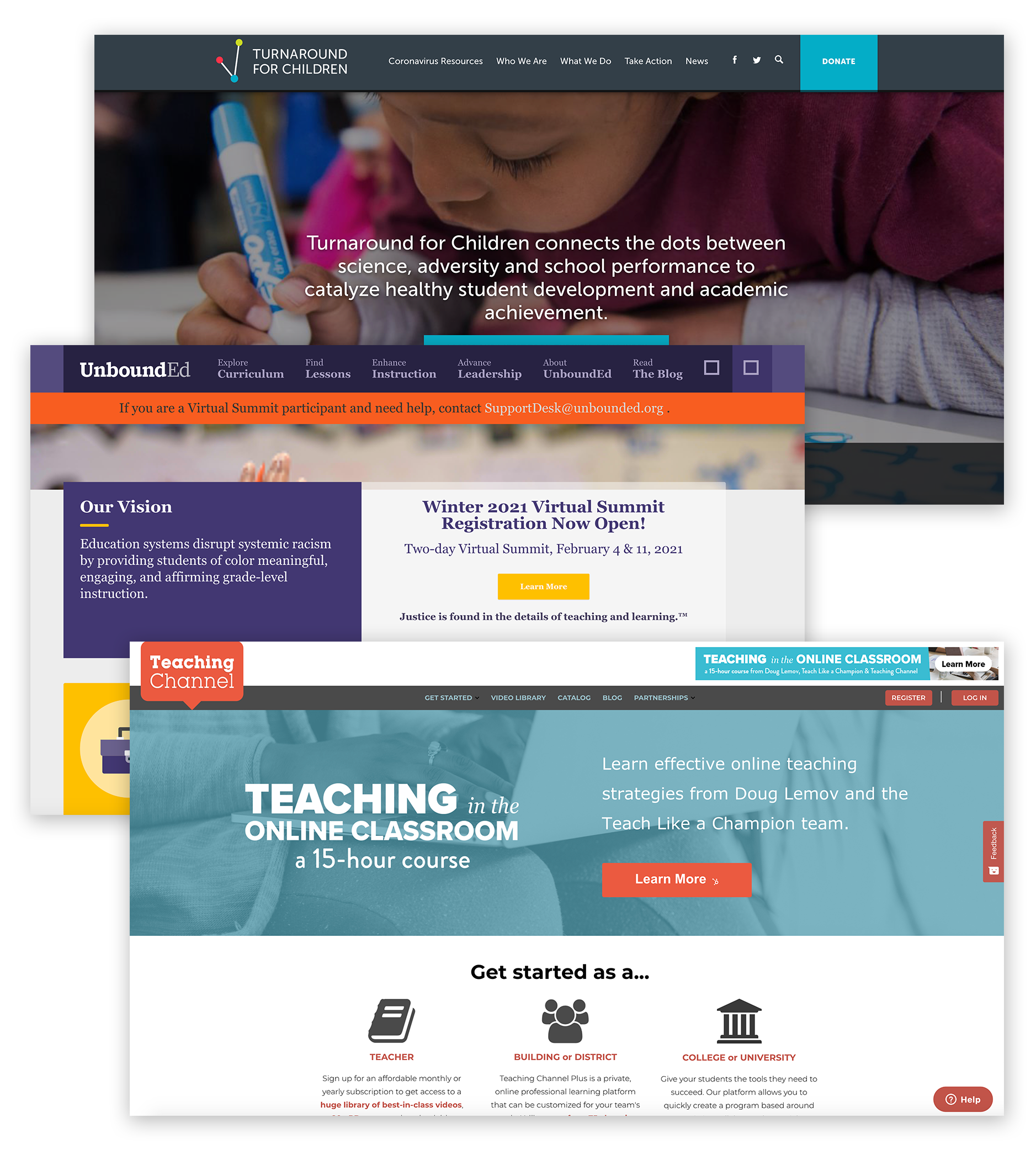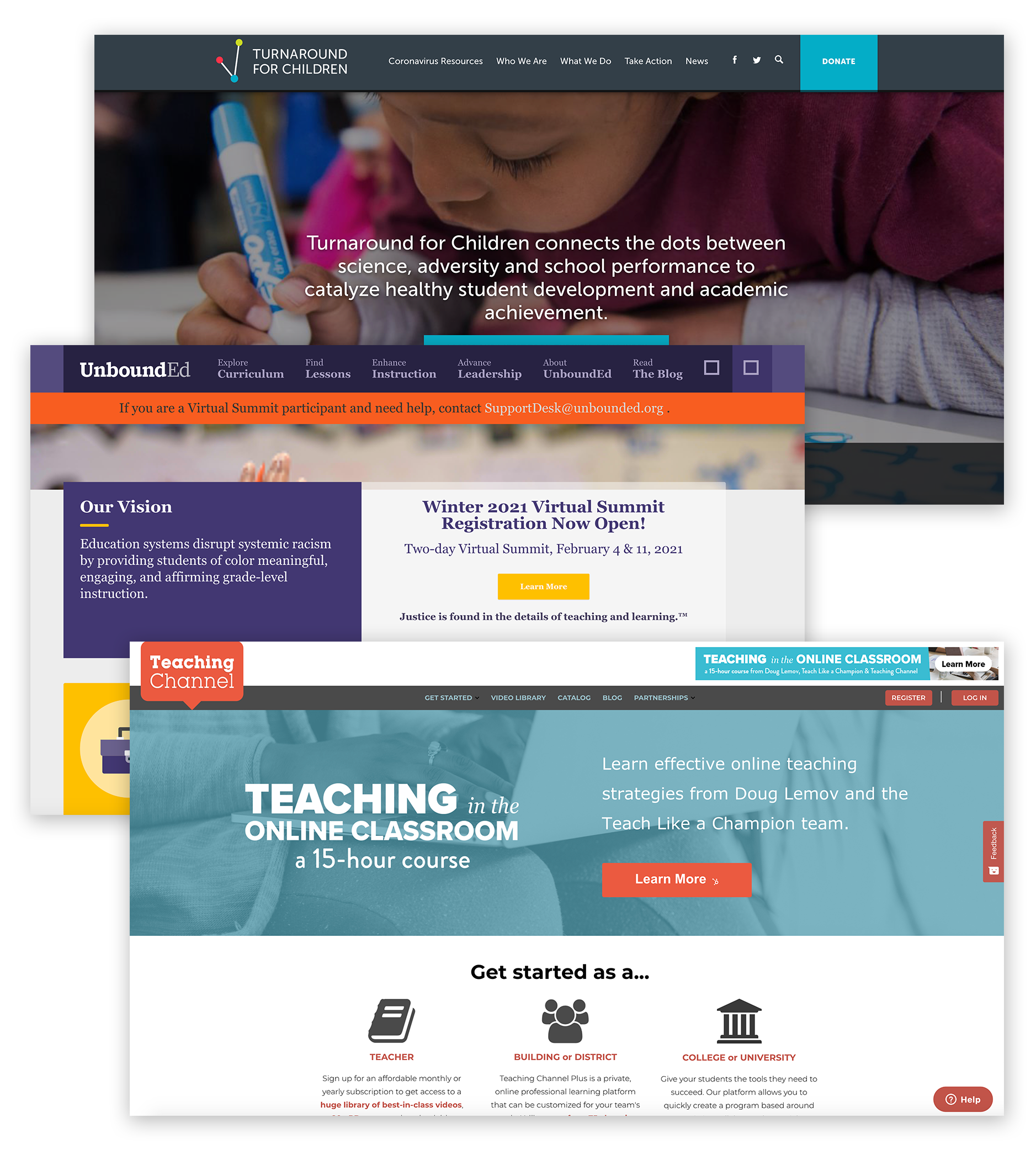 What Others Are Doing Right
Concurrently, we performed an audit of a dozen EL Education's competitors. We developed a rating system for the data we pulled, judging each competitor's client-facing web features based on a number of factors (like accessibility, device compatibility, and a technical audit).
We also performed a technical audit and a Google Analytics review of the EL Education websites to identify strengths and weaknesses.
Bringing It Together
Our wide-scoping research and subsequent analysis, highlighting key findings from the data and a suite of suggested paths forward, gave EL Education the actionable deliverables needed to fuel their future conversations around feature implementations and recommendations.
We provided the EL Education team with:
Our thorough competitive analysis completed through multiple lenses.
Our synthesis of external and internal surveys and interviews.
Key findings that, when combined with the Backpack team's edtech and product expertise, provided multi-faceted recommendations and actionable next steps for the EL Education team
We prioritized amplifying user needs and perspectives throughout this project. In doing so, we reconfirmed our team's belief in the value of engaging with users - and, at the same time, found new ways for our clients to engage authentically with their product users.
We've seen the difference in product outcomes when our user-centered design is at the heart of edTech products. That's why we're expanding our research offerings to include scalable packages, combining our product expertise with our research team and in-house Teacher Council.
With Backpack's comprehensive discovery process, we aren't just providing our clients with data - we're helping our clients advocate for their customers.
"It's the little details that are vital. Little things make big things happen."
[unex_ce_button id="content_c1lmg2o7v,column_content_o9tlc1plp" button_text_color="#d56027" button_font="regular" button_font_size="20px" button_width="auto" button_alignment="center" button_text_spacing="2px" button_bg_color="#ffffff" button_padding="15px 60px 15px 60px" button_border_width="1px" button_border_color="#d56027" button_border_radius="0px" button_text_hover_color="#ffffff" button_text_spacing_hover="2px" button_bg_hover_color="#d56027" button_border_hover_color="#d56027" button_link="/work/" button_link_type="url" button_link_target="_self" has_container="" in_column="1"]Back to Work[/ce_button]