Services User Interface Design
Great visual presentation simplifies and clarifies the complex. We believe in the power of beautiful design to enable better teaching, learning, and delight. Our systematic approach to edTech UI design is focused on providing better outcomes for our users as well as being visually pleasing.

We create visual systems of typography, interface elements, and colors that can be used to provide clarity, informational hierarchy, and repeatable patterns. Our approach to the visual presentation goes beyond the consistent static elements and also takes into consideration how screen elements can move, transition and respond with meaning for the user.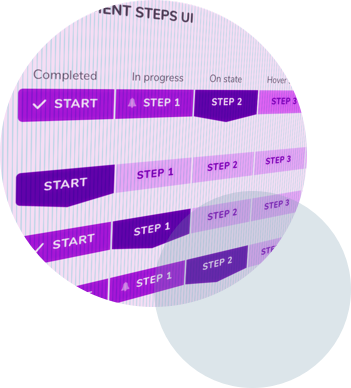 Have questions about user interface design?
We can help!