Services Digital Strategy
What's the plan?
Careful analysis and creativity is how we develop solutions that translate strategic requirements into engaging, usable experiences for end users. With 18+ years of experience, we're experts at developing effective EdTech products.

Our system of breaking down each new challenge is a combination of deep learning and our proven systems. Our team has an extraordinary drive to pull apart problems in order to understand them better. Using data-focused research, persona analysis and client interviews, we clearly articulate the project's potential obstacles and opportunities. 

Planning like this always results in more effective, efficient UX, design and development processes.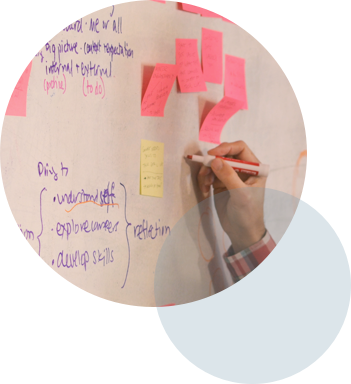 Have questions about digital strategy?
We can help!
Personalized Digital Rewards Are the Future of EdTech
While I've long believed that educational products can harness digital reward systems to make self-directed learning more fun, our round of beta testing at the Boys & Girls Club confirmed what the research suggests. Combining learning incentives with self-directed learning makes digital education tools more effective.
Read More